6/9/10
happy (half) birthday, maxton!
I can't believe our little Max is six months old today… Have I really been a Mom for that long?? And, has Max only been in our life for that long?? Parenthood is a crazy ride and our little boy is absolutely amazing. I love you, Max!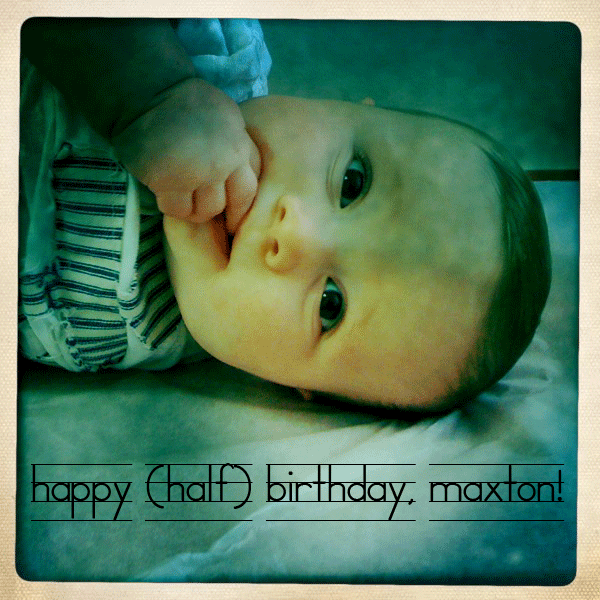 By the way, that super cool anchor shirt he's wearing for his birthday today… I got that at my favorite kids shop, Little Bean, here in dallas. It's hands down the softest, most comfy yet cool, shirt Max has owned to date.
Credits