8/11/10
how to display kid's art in a modern way…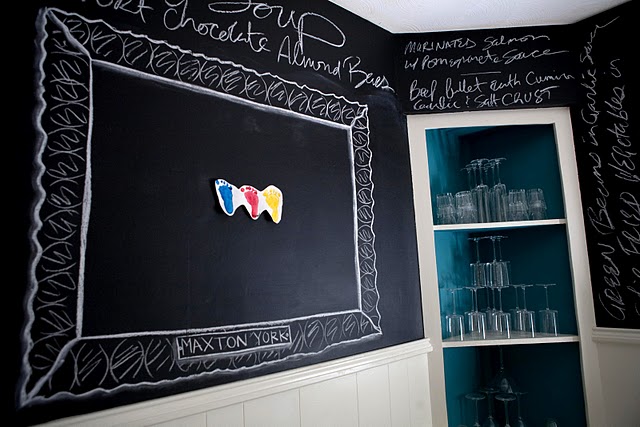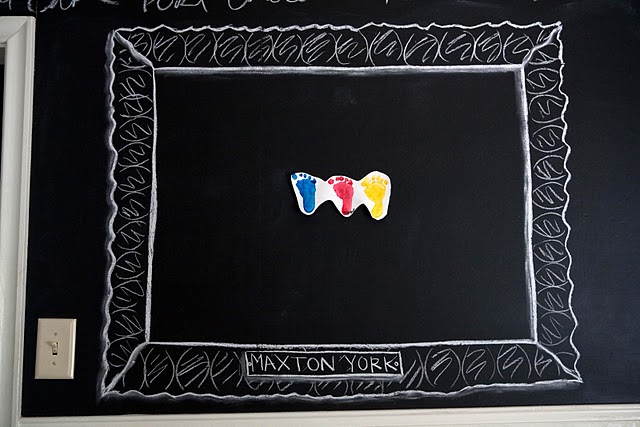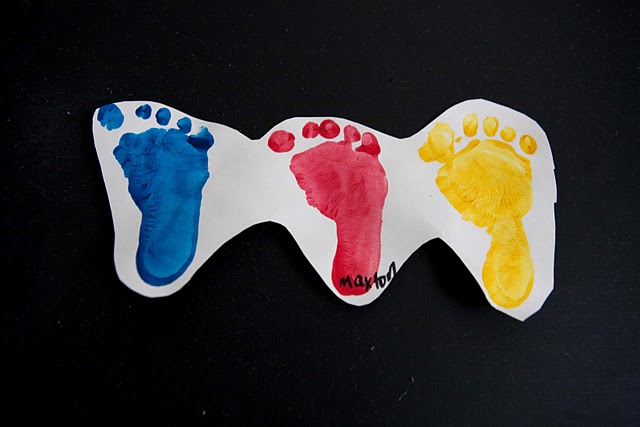 Well, yes, this is a shameless attempt to brag about my Maxton's first work of art… But, I thought I'd share anyways! Since Max started going to pre-school he has been working on foot and finger painting. In anticipation of his first piece coming home, I drew a frame on our kitchen wall to proudly display his works of art!
Here's what you'll need:
1. Chalkbaord Paint: Hudson has some great new colorful chalkboard paints if you want options. But, for now, I like to stick to the classic black in this area.
2. A How-To-Paint Guide: I'll let someone else give you the step-by-step instructions! I don't claim to be a pro.
3. Chalk & A Little Imagination: I preferred the hand-drawn look… I wanted it to look a little more organic.
What do you think?? Is my kid a future artist, or what?
Credits