9/9/10
An 'Oh Sh*t' Moment!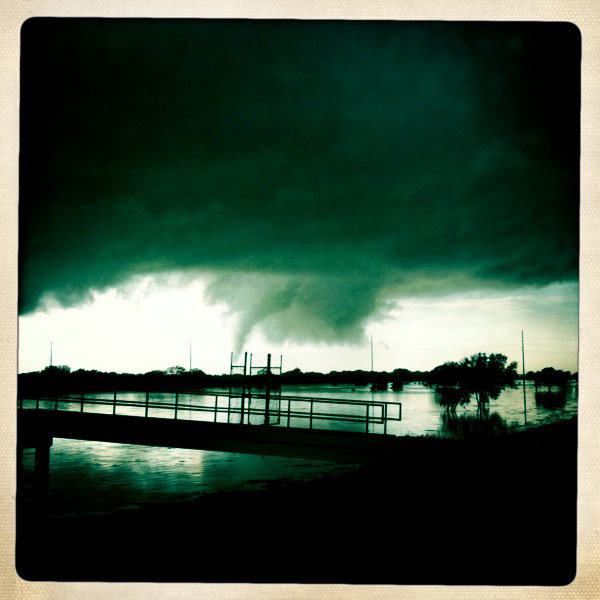 iPhone photo by Jeff Stephens
So, I'm a city girl. Do, I expect to see a tonado in Downtown Dallas? Not at all. When I see the Dallas skyline on my left and a tornado on my right, do I nearly crap my pants? Heck Yes!
A friend of mine took this photo yesterday over by my design studio! Yikes!! Not to worry… no one was seriously injured. But, like I said, I had a major 'Oh Sh*t' moment while stuck in traffic on the highway with Max in the car!
So, if you saw a twister less than a mile away, how would you react??
Me? I'll tell you. I prayed. I cussed. I tried to outrun it in my car. I got worried for my son. I got mad at my husband… Answer your phone! These could be the last moments of my life! And, then it was over and I realized how dramatic it had all been. Whew!
Credits