10/18/10
f. is for frank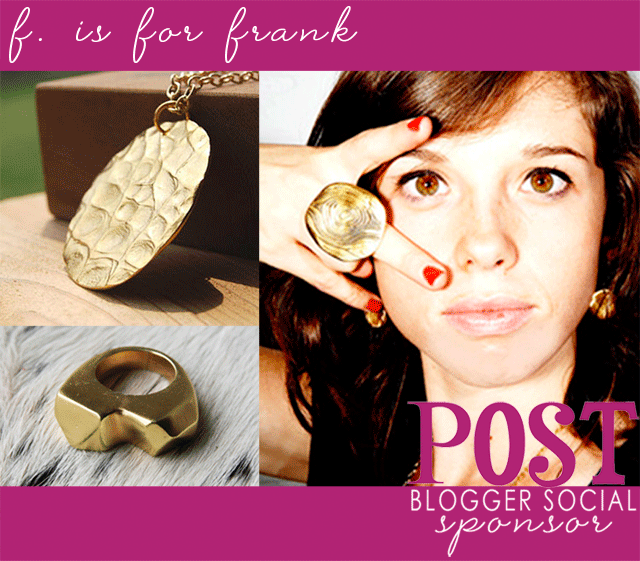 I am so very excited to announce another POST Blogger Social sponsor! If you've been reading along for any amount of time, you know that I'm a huge fan of f. is for frank.
I wear a piece of their jewelry just about everyday, they made my wedding favors, they've made custom hardware I've designed for projects, and they've made a ton of custom pieces for me sporting my son's name. It's pretty safe to say that I'm their number one fan!!
Well, if you're coming to POST Blogger Social in Dallas on November 4th, you can have a piece of theirs as well. They are providing some goodies for our swag bags… and the first 30 people to arrive get one! How exciting is that?!
F. is for Frank
1216 Manufacturing Street, Dallas, TX 75208
website | blog | |
Will you be attending POST Blogger Social on November 4th?
.
Credits