10/18/10
objects of splendor: spikes & studs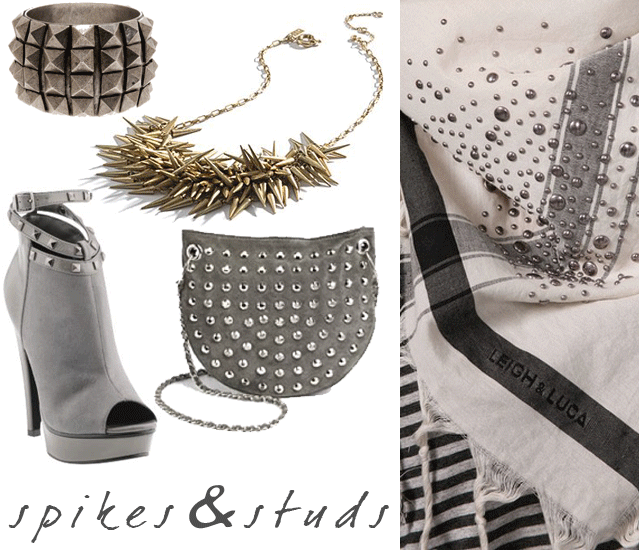 I am loving this edgy & monochromatic look for fall! All things spikes & studs are calling my name right now… Who am I kidding? Spikes and studs have always called my name. I mean, I did marry a drummer. Don't you just love this rocker look? I'm dying to mix some of these hard-lined pieces with some feminine and flirty silhouettes.
1. Studded Bangle by Fallon Jewelry
2. Spiked Bib Necklace by Madewell
3. Stud Dust Scarf by Leigh & Luca
4. Kiss Baby Studded Suede Mini Bag by Rebecca Minkoff
5. Moris Boot by Michael Antonio
What are your objects of splendor??
Credits