10/20/10
speakeasy: elderflower cocktail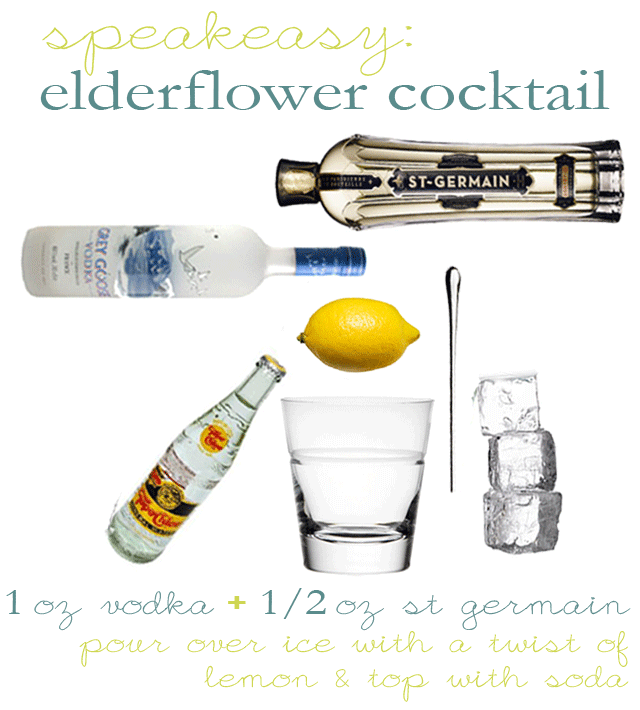 I was recently turned on to this elderflower cocktail when my friend Carolina, at the advice from our friend Kara, made cocktails for an afternoon brainstorming session… and, I couldn't stop thinking about it. All week. Seriously. I finally broke down and bought the ingredients to make this concoction at home.
Here's what I can tell you: this drink is perfect in every way. It's not sweet, not bitter, and it's perfect for the ladies and for the gentleman. It's your basic vodka soda with a twist. But, the addition of St Germain, which is a liqueur made from elder flowers hand-picked in the french alps, really gives it that extra oomph. But, word to the wise, you must use Topo Chico and not club soda… I made that mistake and was quickly corrected.
Give it a try and tell me what you think!
grey goose vodka | st. germain | topo chico | martini stir rod | callaway double old-fashioned glass
Credits