1/18/11
Objects of Splendor :: Kitchen Conversions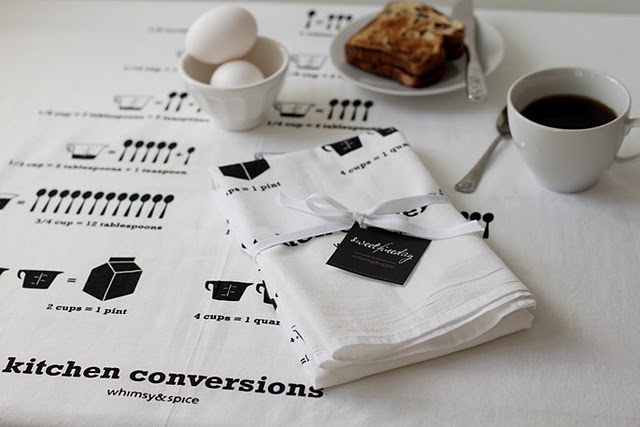 Well, now that I'm self-employed (and loving it!)… I'm totally bringing home the bacon!! But, one of the whole reasons that I took this path is so that I could have the best of both worlds:
Creative entrepreneur & devoted mother and wife.
I took my step towards elevating my domestic godess status by dedicating my Sunday to making my very first crock pot meal!! And, I have to say, it felt good! So, I'm working my way into the kitchen slowly but surely. And, let me tell you, I could use a little help.
That's where Sweet Fine Day comes into play! I must have this kitchen conversion tea towel. And, not because I like pretty things. It's for everyone's well being… under this roof anyways!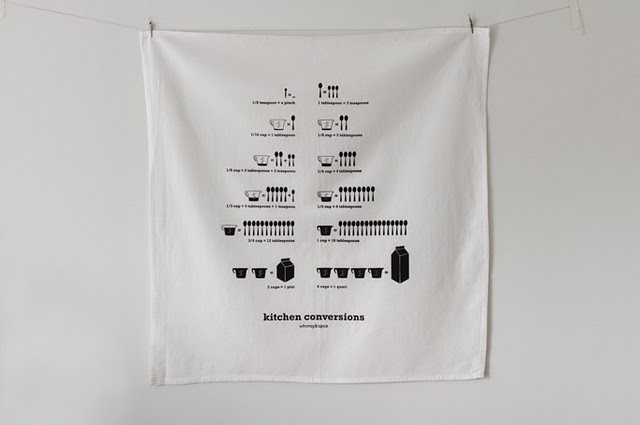 Now… help me feel better about myself!
What's your worst screw up in the kitchen??
(mine involved airborne ziplock baggies full of un-set fudge for a fundraising bake sale… but, we will leave it at that.)
Credits