3/1/11
Dallas Child Magazine features Maxton's Party!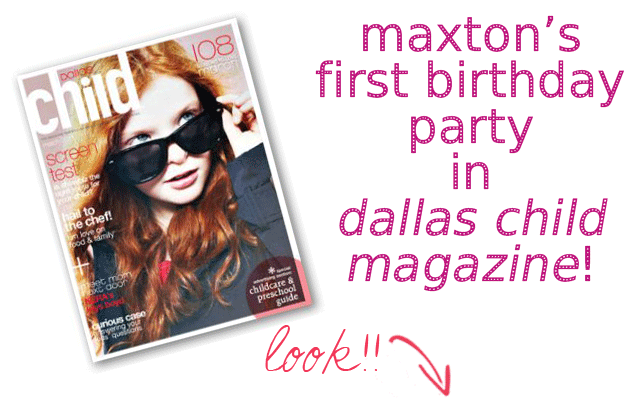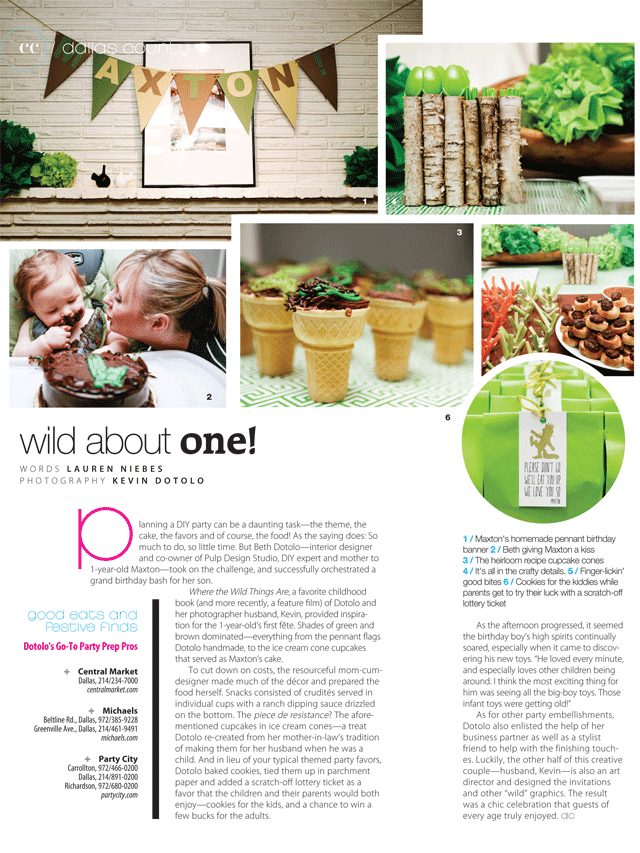 Thanks so much to Lauren Niebes, the Creative Director of Dallas Child, for featuring Max's first birthday party in their latest issue!
How fun is this!?
And, of course, thank you to my best friend & business partner, Carolina, and my amazing friend, Heather, who also got mentioned in the article for helping me pull it together! You ladies are just the best.
And, did we discuss my husband's incredible photography?
This was just so much fun!
And, hey, I'm allowed to brag!

Credits