5/30/12
Mexican Fiesta | the party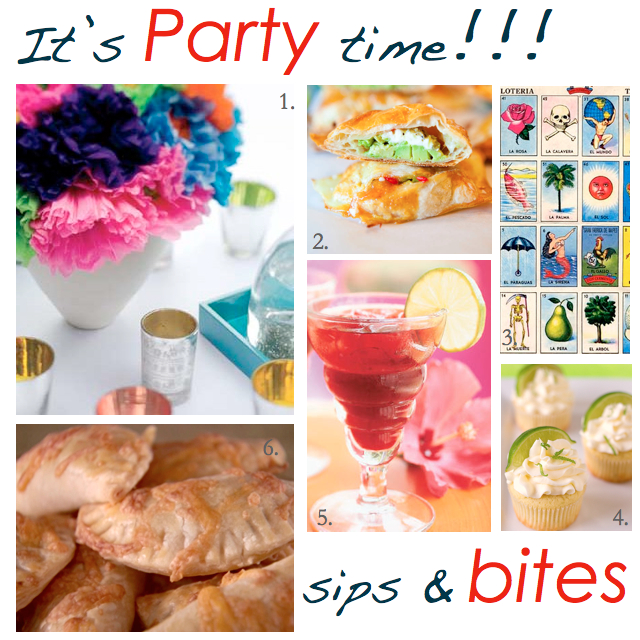 When entertaining, simple small bites are totally the best way to go! Who wants to use a fork or spoon to eat while holding a drink and socializing…uh no one. Worried about keeping a stocked bar?  If you create a self serve signature drink, you won't spend a ton of $$ on liquor or have to play bartender all night.
1.) These Mexican Paper Flowers are great as vibrant decorations. They can be used in a vase, as a banner or hanging from the ceiling or trees. You can make them yourself or just buy them.  Not everyone has time to DIY! Floral image via: Real Simple
2.) You'll have to try these easy to make Puff Pastry Avocado, Cream Cheese Salsa Bites.
3.) I loved playing this as a kid with beans as place holders to mark the cards.  The Mexican Loteria game is basically Mexican bingo.  It's a cute take home gift for guests and a fun way to learn a couple of spanish words.
4.) For dessert  Margarita Cupcakes!!! Need I say more…I mean seriously!
5.) Lets not forget the best part…Cocktails! Checkout the Cooking Light 7 best Margarita Recipes.  Can't wait to try the Jamaica (Hibiscus) Margarita shown above!
6.) I had to share this Crab Empanada recipe from Eva Longoria. It's one of my favorites and super easy to make.  They taste even better dipped in guacamole…delish!!
Loving all of these colorful finds to set the mood for your fiesta!
1.) Liven up a table with simple white dishes by adding some Colorful napkins with a fun pattern.
2.) Love these  DIY mustache straws for the Pancho Villa in all of us!
3.) Piñata anyone? Great for all ages!
4.) Mix and match these cocktail glasses with existing glasses or use them as little vases to dress up your table top.
5.) Even though this inlaid bone tray isn't really Mexican it reminds me of the embroidery on a Mexican dress.  I love it to carry drinks or just to look at. So pretty!
6.) This bottle opener is just too precious not to have next to your Mexican beer or soda station.
7.) Use these Mexican sodas to add some color to your beverage station.  Kids will enjoy them and so will adults…these sodas taste delicious with vodka and ice. Vodka for 21 and over only please!
Have fun!!!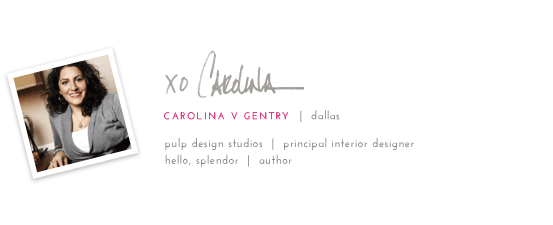 Credits