12/2/14
Beth's 5 December Must-Haves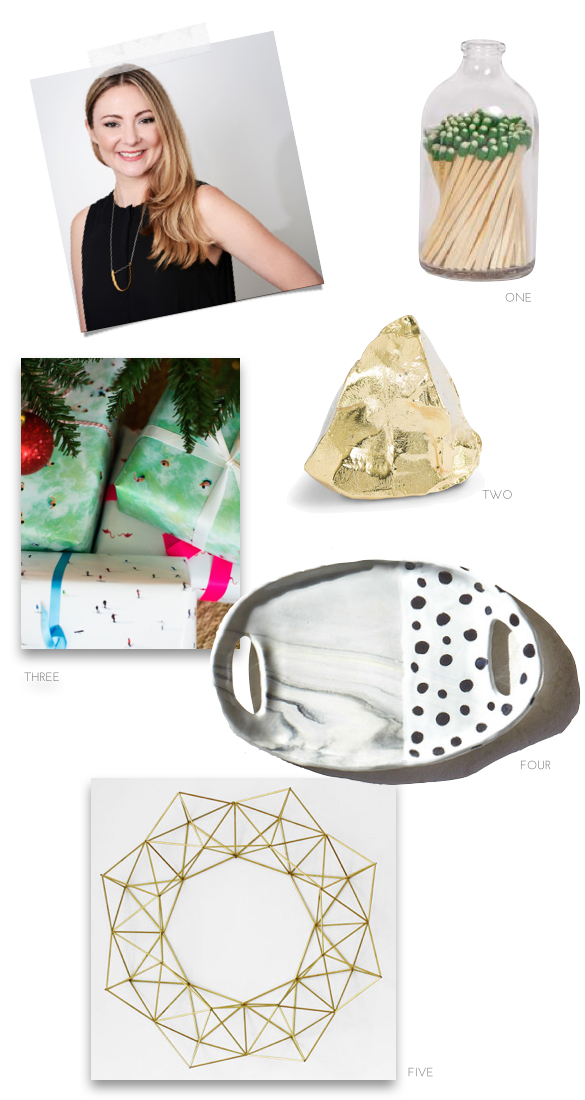 Can you believe it's December already? I have my five must-haves and new discoveries to share with you…
1. Holiday candles abound this season! light your candles in style with these precious apothecary matches.
2. I love these new gold nuggets from Pulp Home! If Santa leaves a piece of coal that looks like this, I'll take it!
3. Wrapping gifts may be one of my favorite things about gift giving. I am totally smitten with photographer Gray Malin's wrapping paper.
4. I recently discovered The Pursuits of Happiness through one of my dear friends and her pottery is just amazing! When it comes to gift giving, it's a 'one for you, one for me' kinda shop.
5. I've been in the market for a new modern wreath! I spotted this gorgeous wreath while browsing Pinterest and I think I need to have it.
Happy December!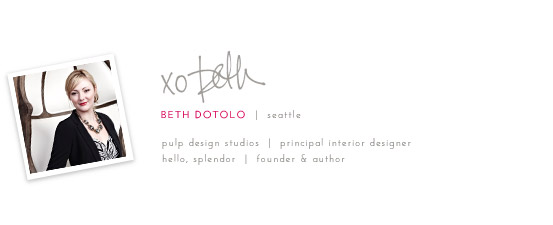 Credits