8/5/10
Simple Saturdays…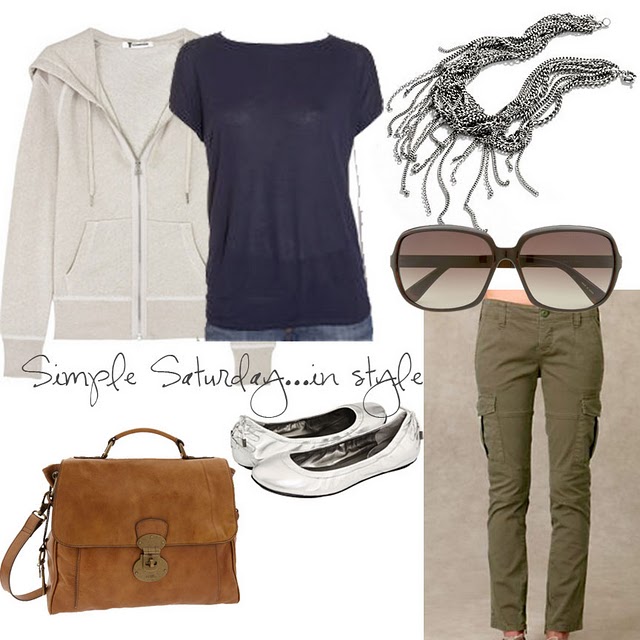 Hello, Splendor readers! I'm going to focus today's fashion find on the off-duty wear…for me, that's my Saturday wardrobe. The perfect run-around, go anywhere, do anything, be comfy and yet still cute enough to run into friends out and about! A few simple pieces that pull together this look:
The Perfect Tee. Loose fitting in a luxurious fabric…
The Skinny Cargo Pant. I love the military details here to keep this trouser casual…and it's just skinny enough to work with the looser tee.
Hooded Sweatshirt. A must-have to keep in my bag for the chilly boutique, museum or movie. The neutral color goes with anything, and in cream is just a touch more fem than the standard heather gray.
Ballet Flats. I love these flats that discreetly hide their Nike Air cushioning inside a feminine silver flat so that I can power shop with no time constraints!
Chain Necklace. I think the key to pulling off this simple look is in the accessories…this unexpected bold necklace adds just the right amount of glam.
Oversized Sunglasses. Love me some big, fabulous shades.
Vintage Bag. Full disclosure here – this bag is from Fossil and thus I am biased towards it…but I do love the size, color and look to get me through the weekend to-dos in style!
What's your favorite Saturday look?
xoxo, jill.
The Someday Blog
Credits