12/1/10
Splendid Dwellings :: Get This Look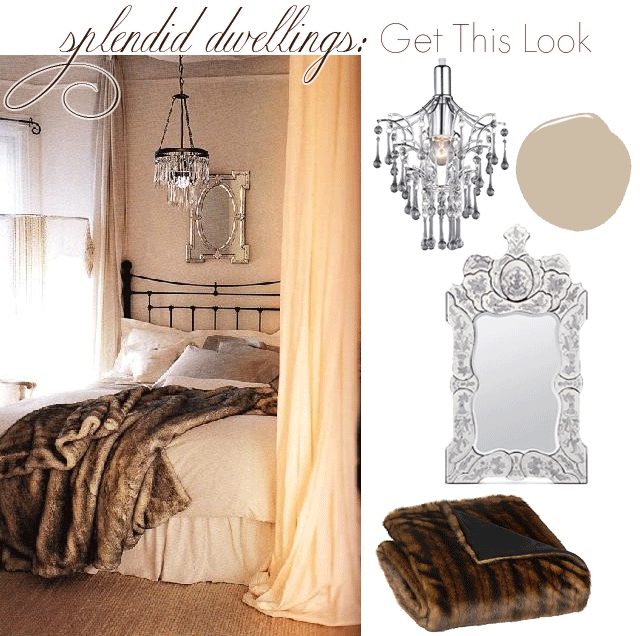 I've decided to start a new series!! I've been kind of staying away from interior design a bit, since that's my full-time job. I mean, who wants to work all day and then come home and blog about your work? But, since I am a registered interior designer and since I do love my work…
I thought I would start taking some of the fabulous spaces from across the blogosphere and show you how to get the look for yourself!
First up… A warm and inviting mink inspired bedroom from one of my faves, The Decorista!
Inspiration:
The Decorista
Get This Look:
Petite Chrome Chandelier | Benjamin Moore Bleeker Beige Paint | Simonne Mirror | Faux Fur Throw
So, what do you think of the new series?? Go with it? Or ditch it?
And, if you have a space you just LOVE that you want me to turn into a post…
by all means, !
Credits