7/10/12
In The Workroom: Custom Neutral Metallic Pillows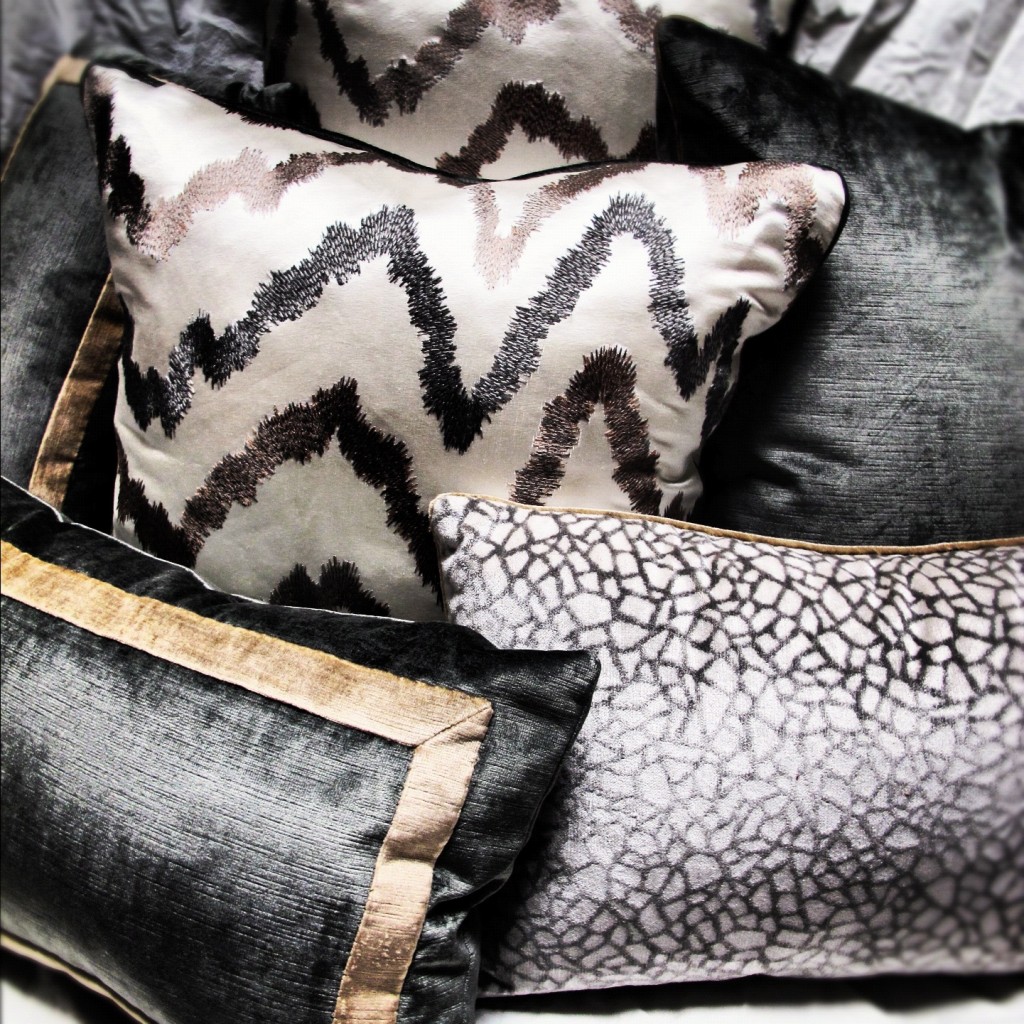 Well, it's no secret that we're suckers for pillows. And, we love almost nothing more than to design custom pillows for clients. It's definitely a labor of love and requires a keen knowledge of fabric performance and how fabrics will work together.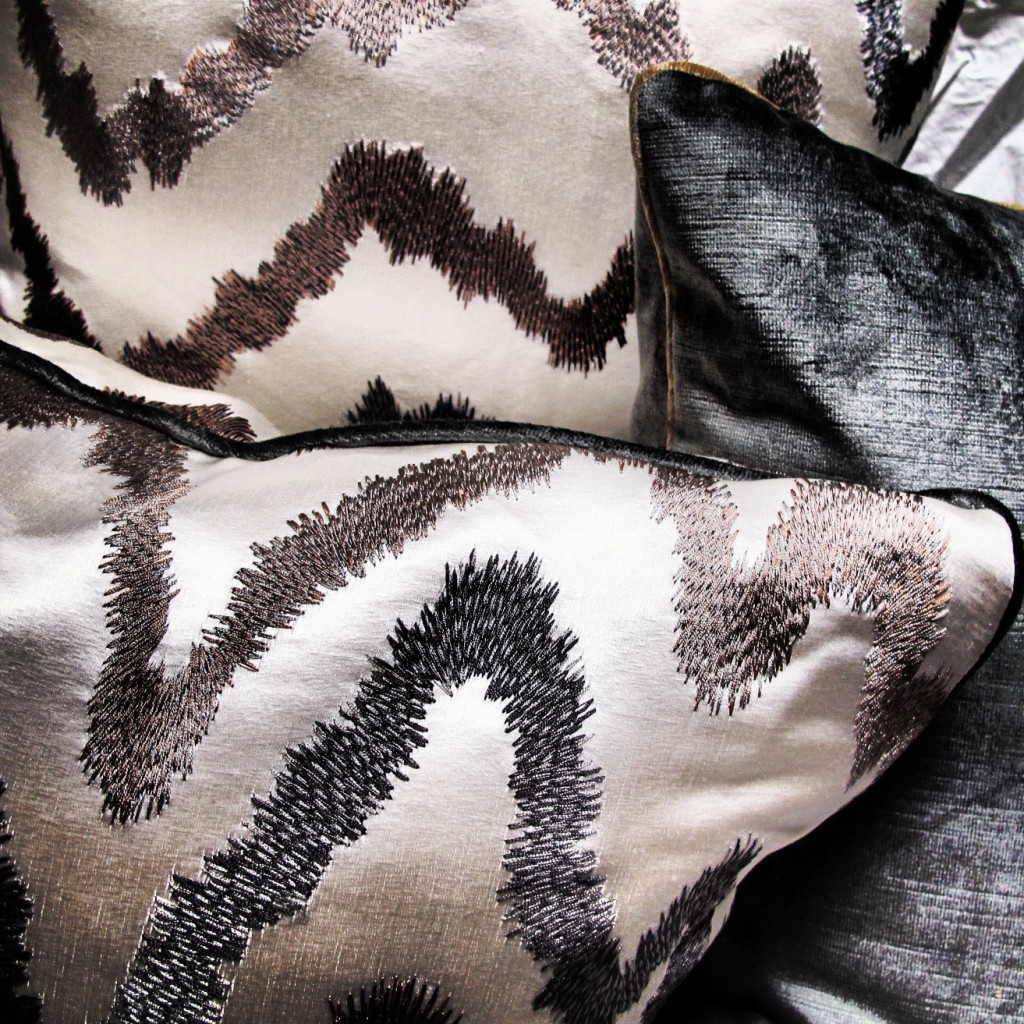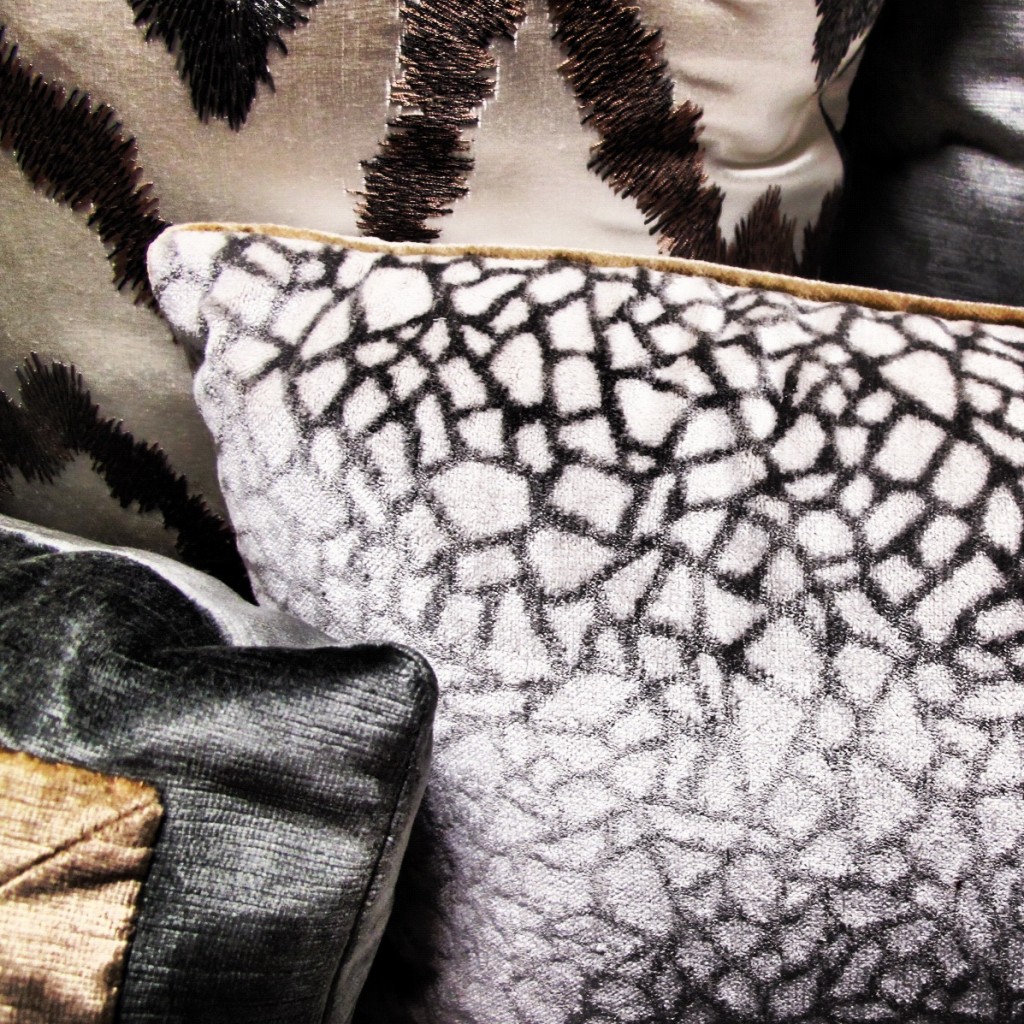 This incredible menagerie of custom pillows was designed for a client in the Lower East Side in Manhattan (We showed you a wall covering installation that we did for this same client earlier in the week). Every fabric was hand selected and every seam, welt, and pattern placement was carefully planned by the Pulp Design Studios team.
For a simple collection of pillows, we had several challenges that the client asked us to meet: No pointy corners to poke baby's eyes. Quality must be exquisite. No one should be able to walk into a store and buy the same pillows. Pillows need to coordinate and tie in items in a large open floor plan. This list goes on…
Luckily, we're up for the challenge and we actually thrive on finding creative and beautiful ways to meet our clients expectations!
Oh, but keep reading… Later this week on Hello, Splendor, we'll show you how the pillows came together in the space (and, that stunning mother of pearl wall covering will even be making another cameo). We can hardly wait to share!
Credits