1/14/15
The EF + LM Atelier Collection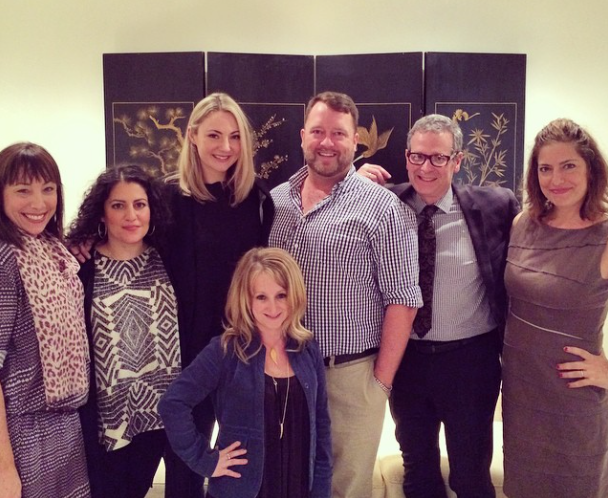 After our fall visit to High Point Furnishings Market where our Pulp Design Studios design team visited the stunning Edward Ferrell + Lewis Mittman showroom, we were asked to keep their super secret amazing Atelier Collection under wraps! We were finally given permission to share and, let me tell you, it was hard to keep all this beauty to ourselves. First, let us start with a little background…

EF+LM gathered five incredibly talented American designers (four of which are pictured above with our design team) who do furniture like no other to design a collection that is an updated spin on traditional, allowing EF+LM do keep that timeless sensibility that they do so well. The five amazing designers included Lydia Marks & Lisa Frantz, Katie Eastridge, Barry Goralnick, and Ferrell + Mittman's Creative Director Phillip Jeffries. The result is an amazing collection of furniture, made with the highest quality and exquisite details that have brought traditional styling into our modern era.
Feast your eyes on our five favorite pieces from the collection…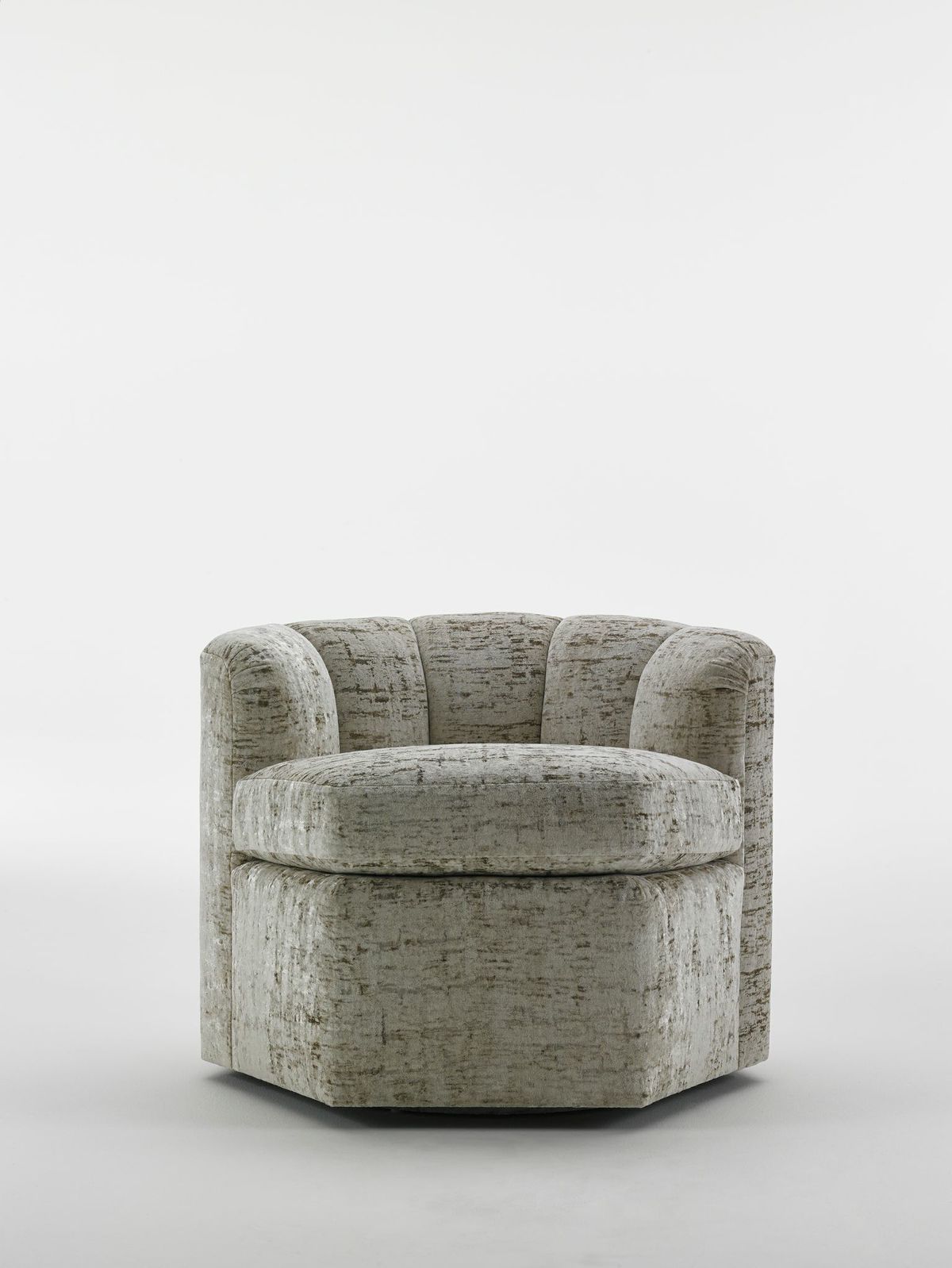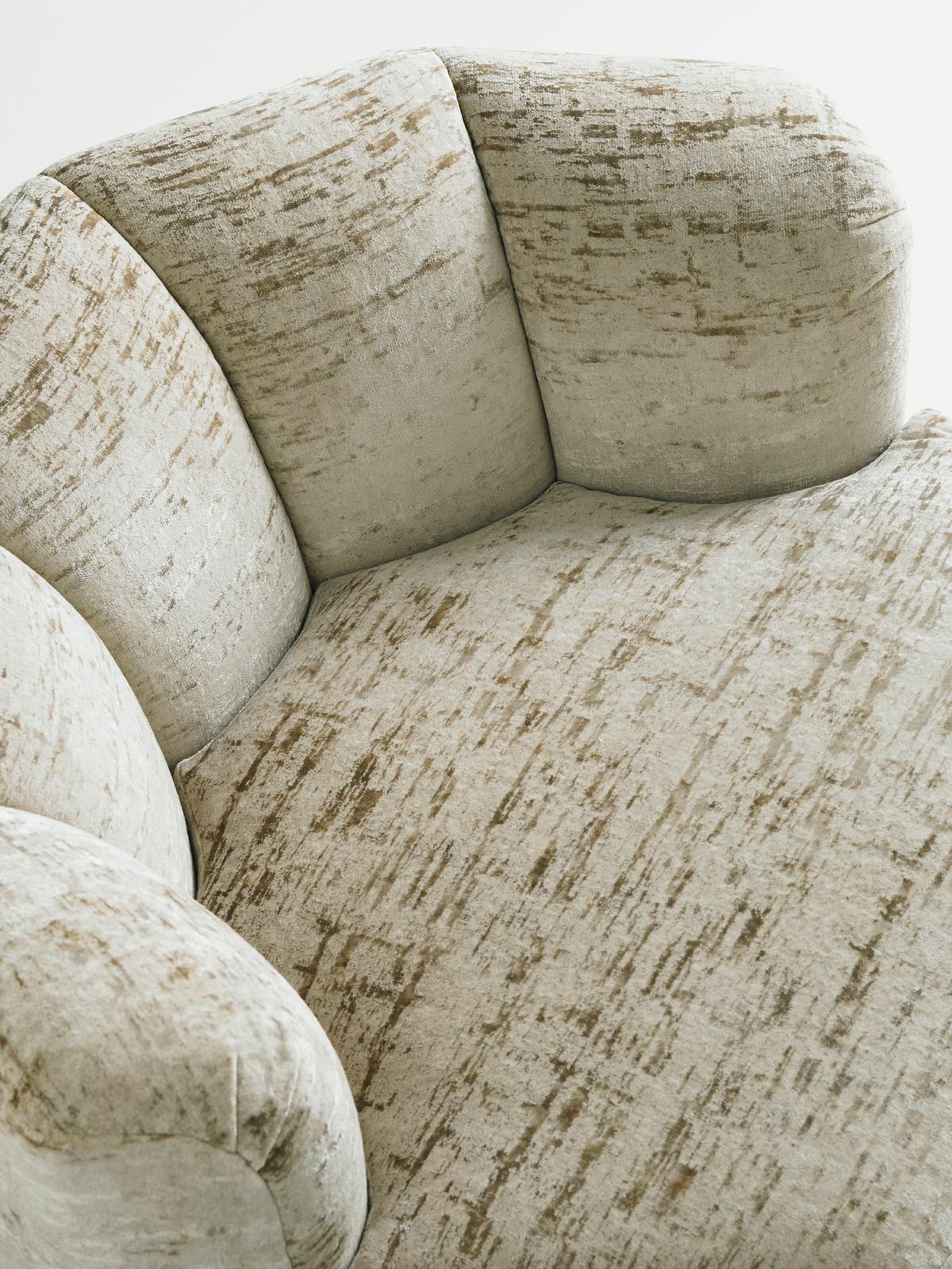 The Brigitte Swivel Chair – From Marks & Frantz:
She swivels and is soft and comfortable, just what an occasional chair should be. Septagonal in shape, Brigitte is perfect in any room of the house and looks best in pairs. The shape nicely offsets the more typical rounds, squares and rectangles so prevalent in today's interiors. This chair is larger than you might think, and more comfortable than you can possibly imagine.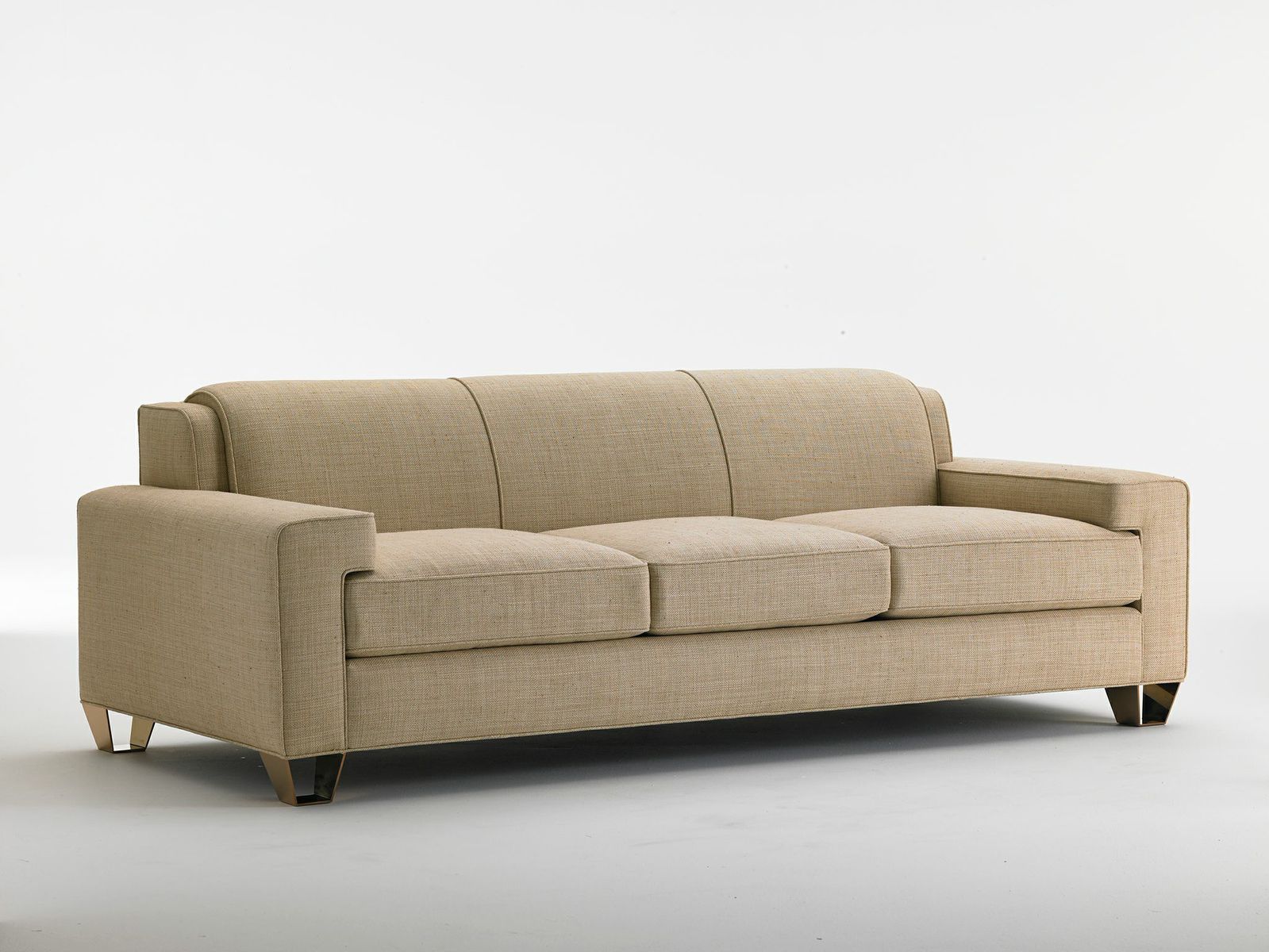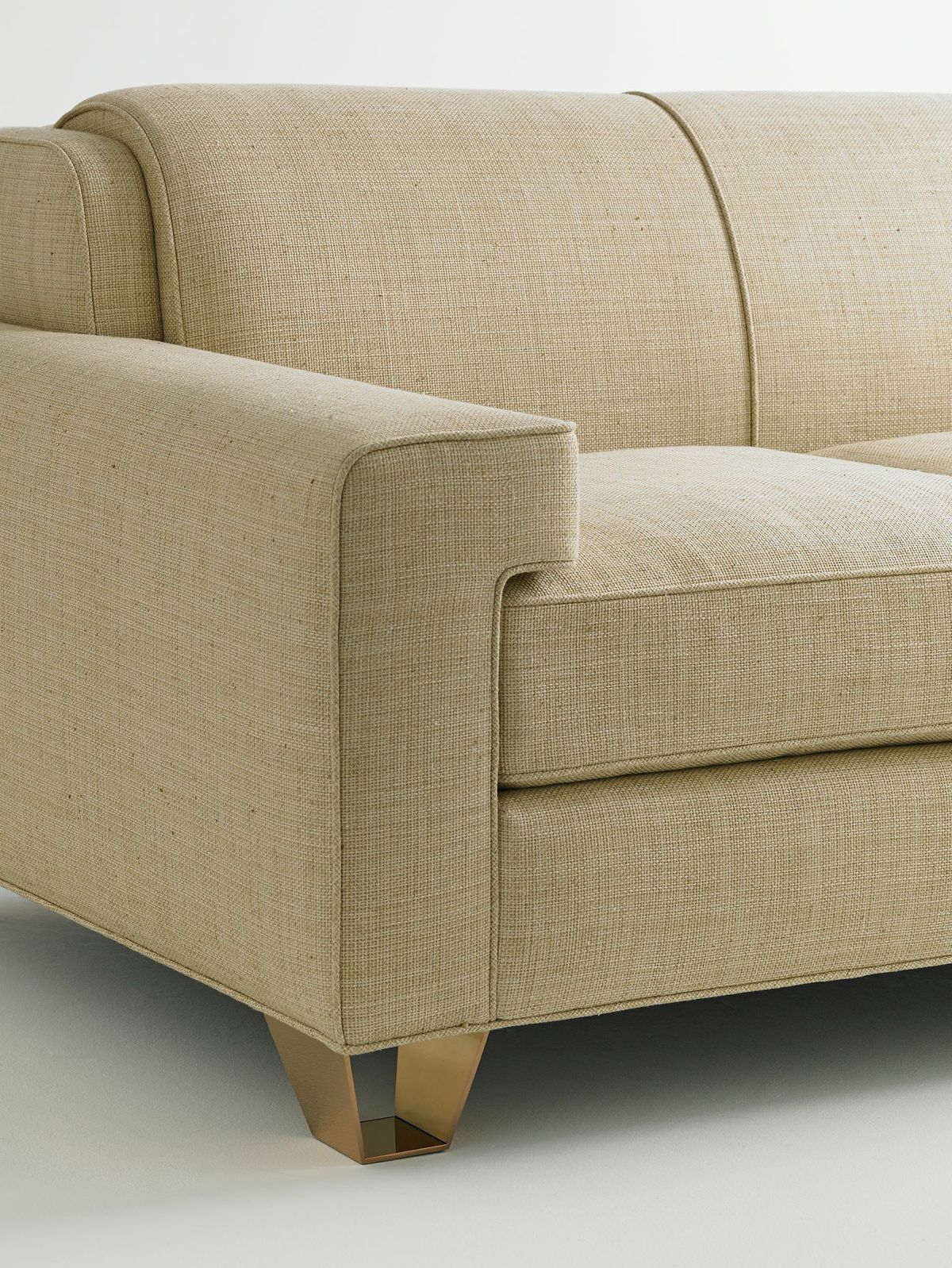 The Max Dylan Sofa – From Barry Goralnick:
The Max Dylan is one of the finest sofas Ferrell + Mittman has ever produced. Every detail is beautifully architectural and inviting. The low-profile arms effortlessly embrace its h seat cushions. The hand-tailored tight back is clean and casual. Its metal legs are new and original – a classic beveled form provides the impact of a bold gesture with the light touch of a true artisan. This Mid-Century inspired design is interpreted though the eyes of a skilled architect and marvelous craftsmen.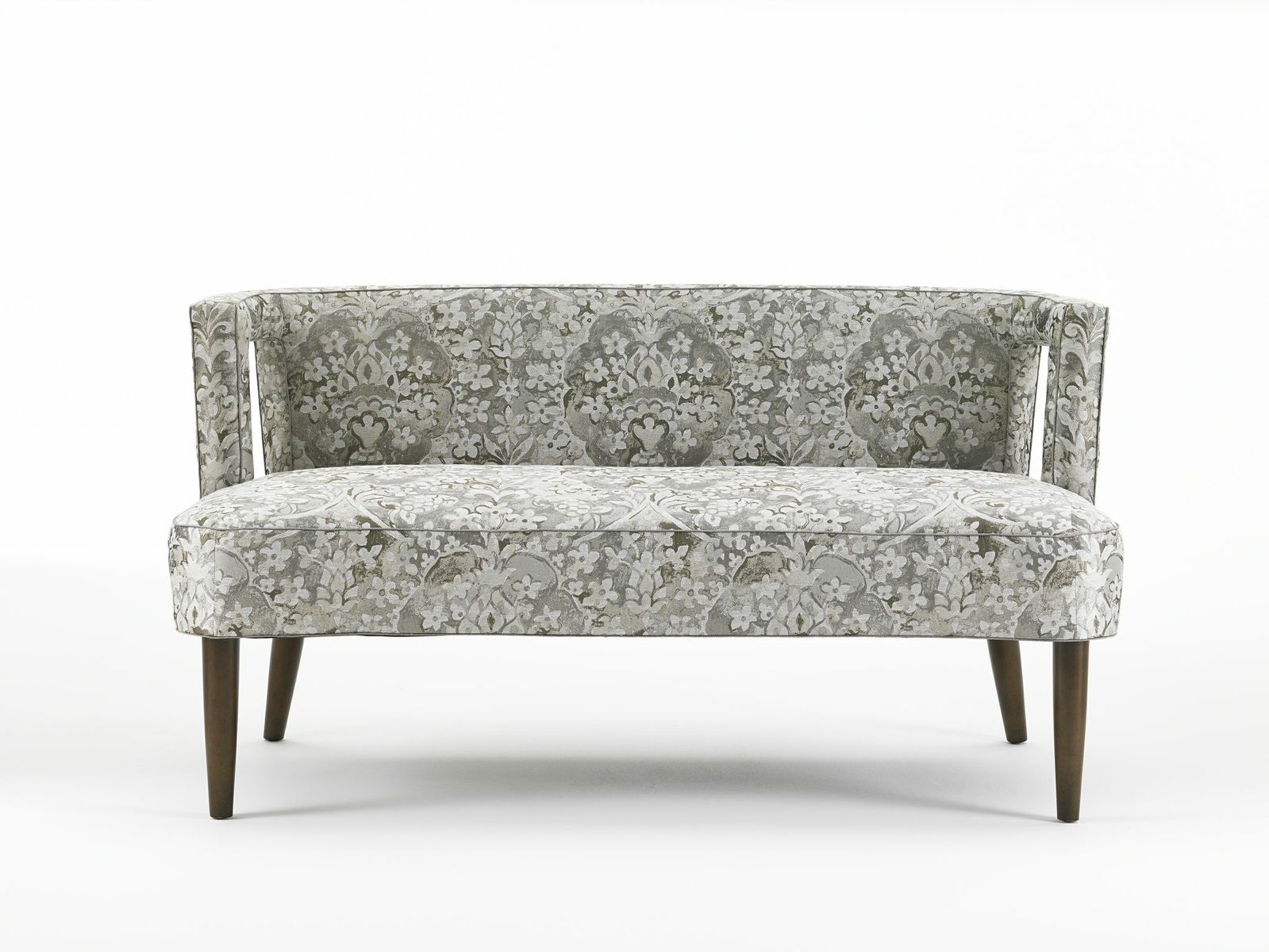 The Carrie Settee – From Marks & Frantz:
As Carrie Bradshaw returned home from the trials and tribulations of Manhattan and her never ending search for love and fulfillment, she settled in her apartment onto her beautiful settee. This settee is faithfully re-interpreted by Ferrell + Mittman just as it has been several times for the homes of her ardent fans. Open and light in scale, this settee is as practical as it is useful, and now with the matching chair Carrie might have wanted, thanks to Ferrell + Mittman's Creative Director. Aside from its cinematic provenance, this is a damn good piece of furniture!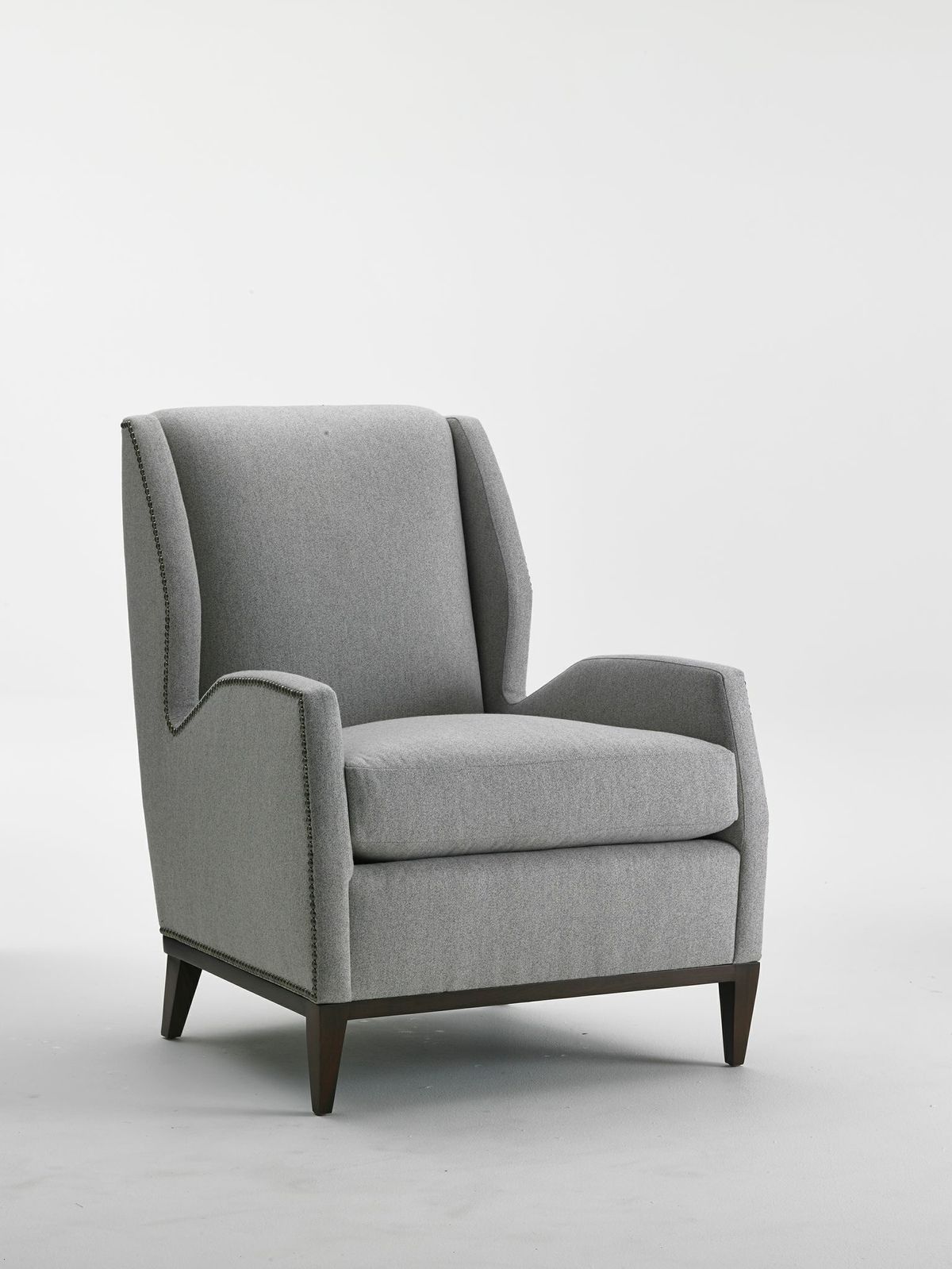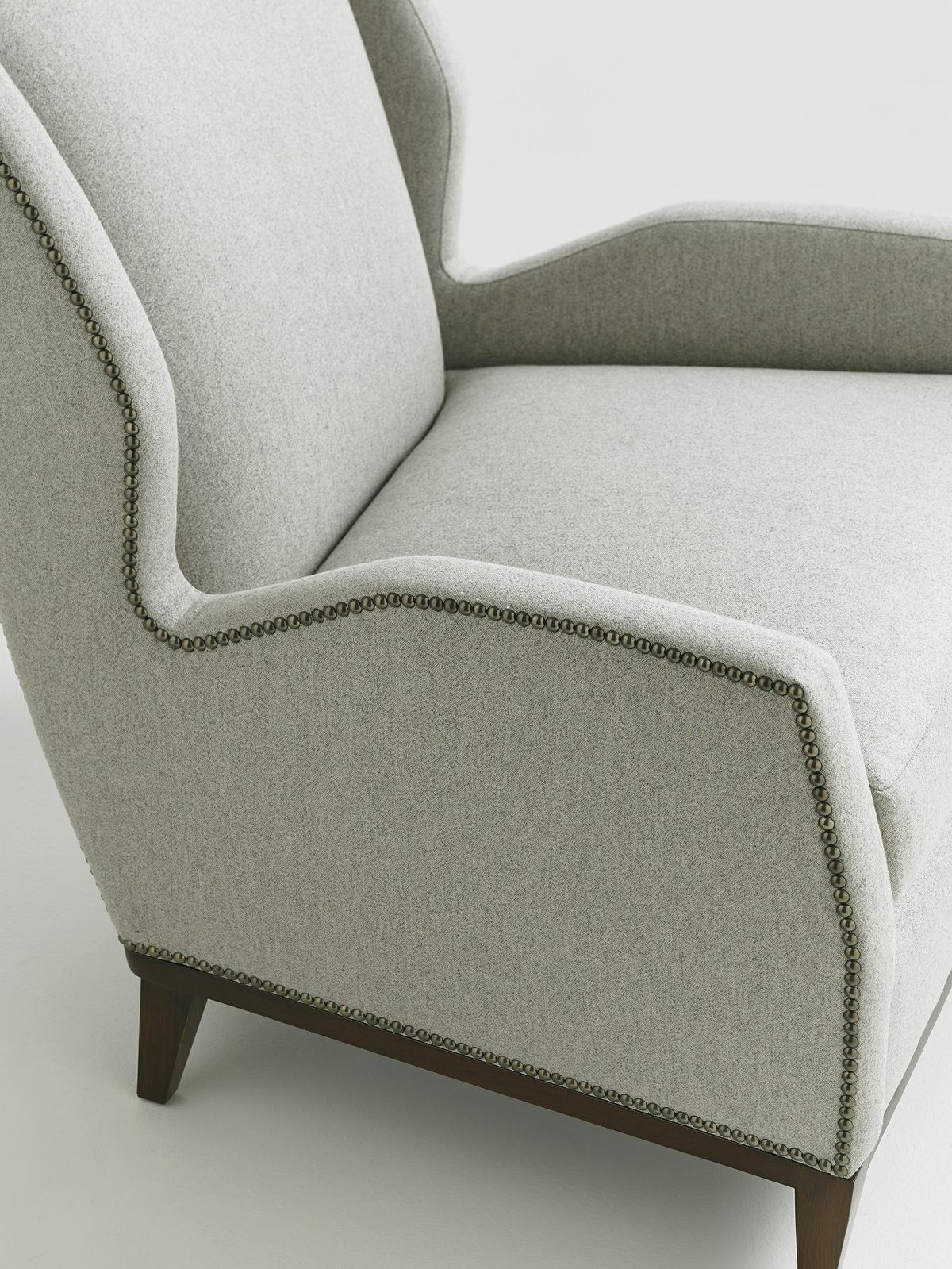 The Tulane Slipper Chair – From Katie Eastridge:
Tulane sits on a solid wood base and is ready for the next client. It is a go-anywhere, no-nonsense tight back slipper chair that is comfortable, versatile, and can be the solution to interior design decisions in almost every room of the house.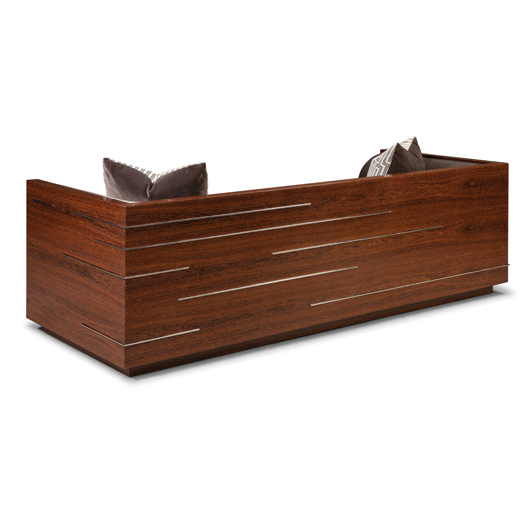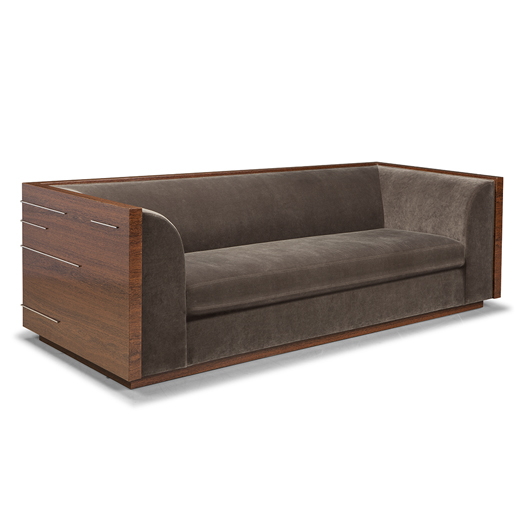 The Aurora Sofa – From Phillip Jeffries:
Maybe the most difficult sofa we have ever crafted. Aurora is a heavy-weight contender—literally. Matched variegated Wenge veneers creating an exterior shell for the crisp and tailored interior upholstery. Racing across and around the Wenge exterior surface are shaped stainless steel accents that bring to mind Raymond Loewy's automotive detailing.. Aurora must be seen to be believed- and that a design of this exceptional quality can be made in America speaks volumes about the strength of the American craftspeople. 
This new collection is absolutely stunning! You can see the entire collection on their website: EF+LM Atelier Collection
A big thank you the EF+LM team for bringing us to High Point! As interior designers, we appreciate a line that is created by designers and for designers. They are a true to-the-trade line and we love their choice to position themselves as such.
And, a huge congratulations to the talented design team (who also happen to be amazingly fun and gracious people). Amazing work and amazing company!

*Sponsored Post*
Credits