6/9/15
Showroom Tour : Phillips Collection At High Point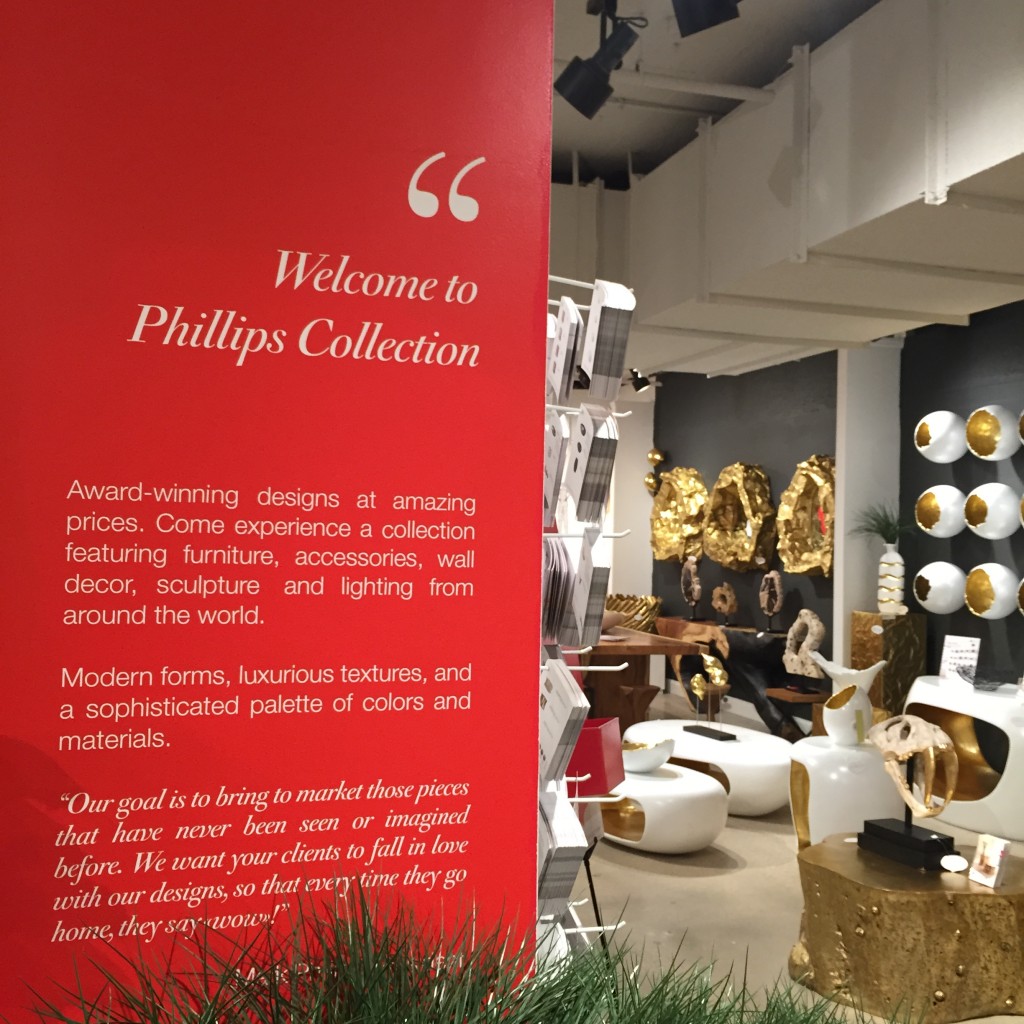 Visiting High Point Market twice a year for Spring and Fall market is a major adventure for the Pulp Design Studios team.  It's always exciting to find new vendors and stay in touch with the ones we've used for years.  Our goal is to stay on trend and keep our designs fresh and new, which is something our clients truly value.
This spring season we were honored to be sponsored by Phillips Collection. Over the years, they have been a go to for our projects, when it comes to on trend furniture and accessories. Here are some of the new trends Phillips Collection opened our eyes to this season.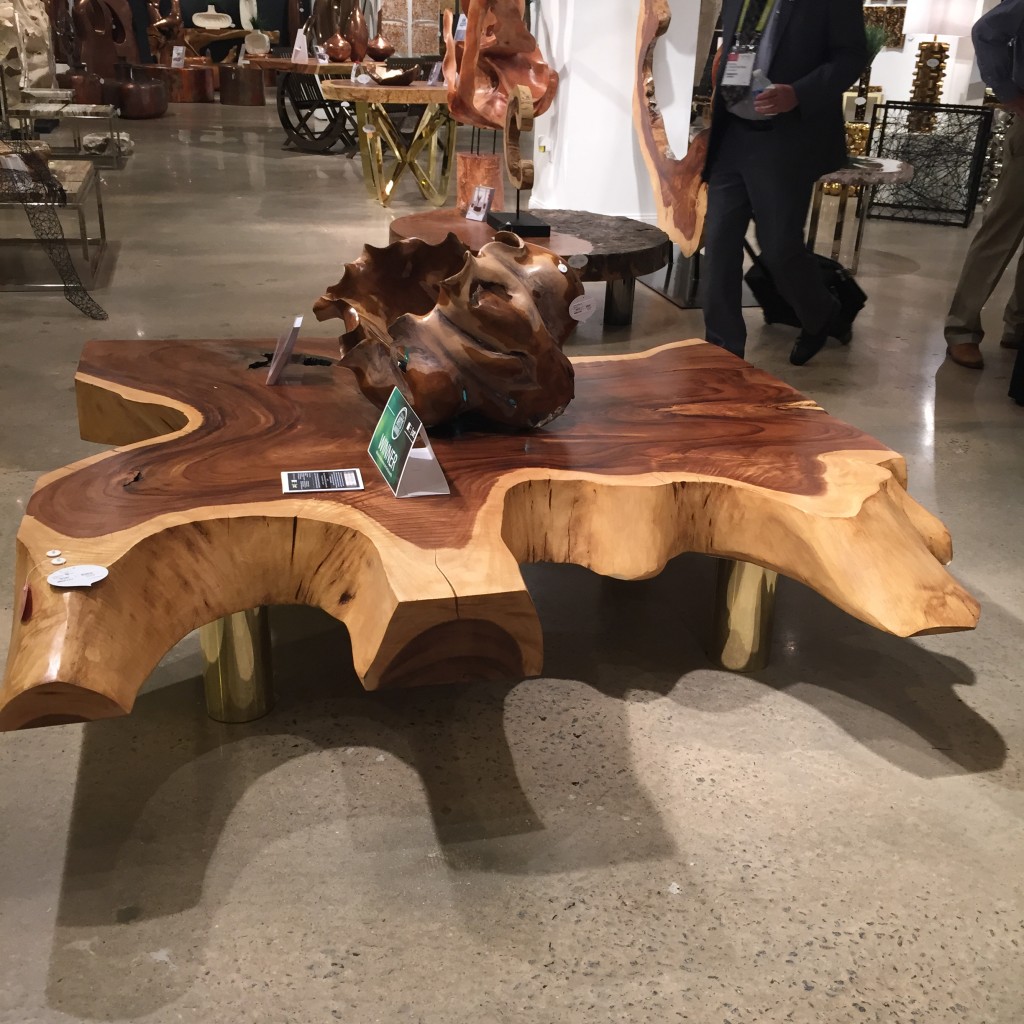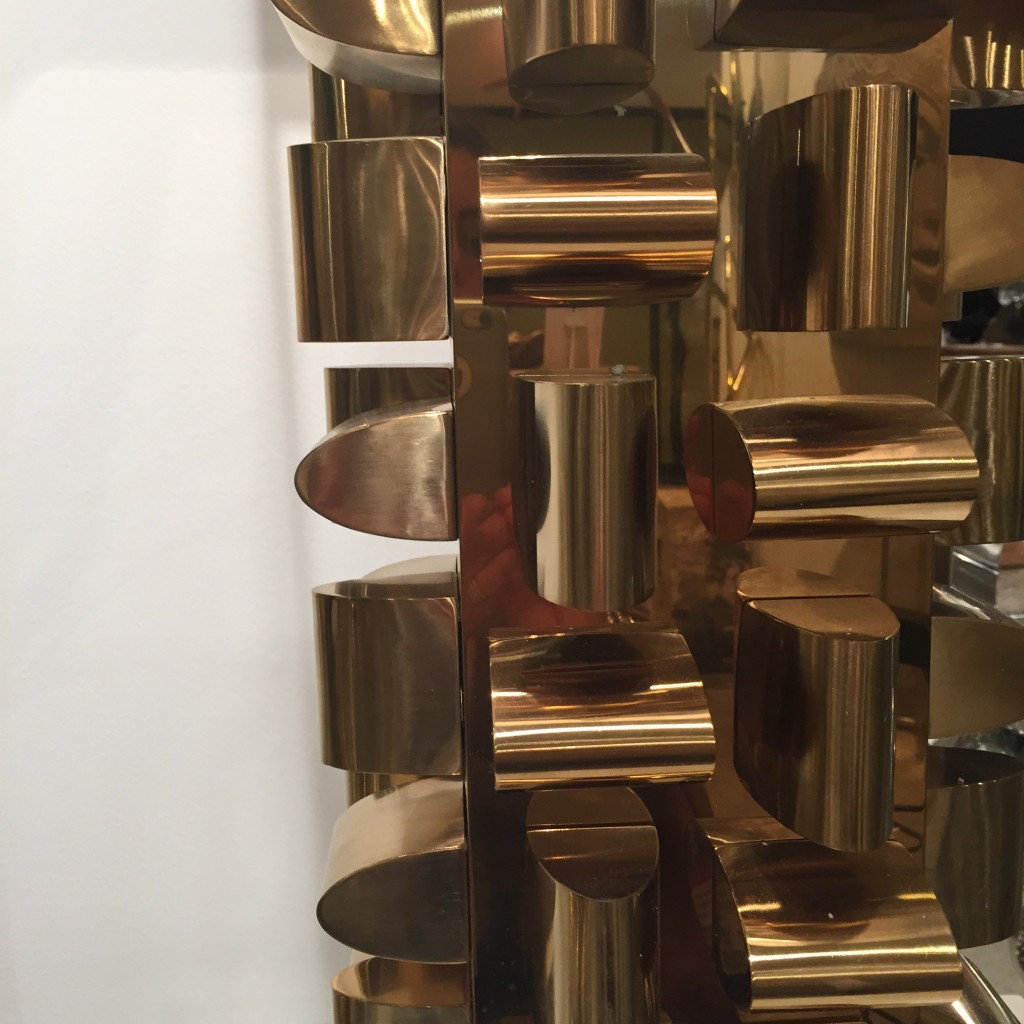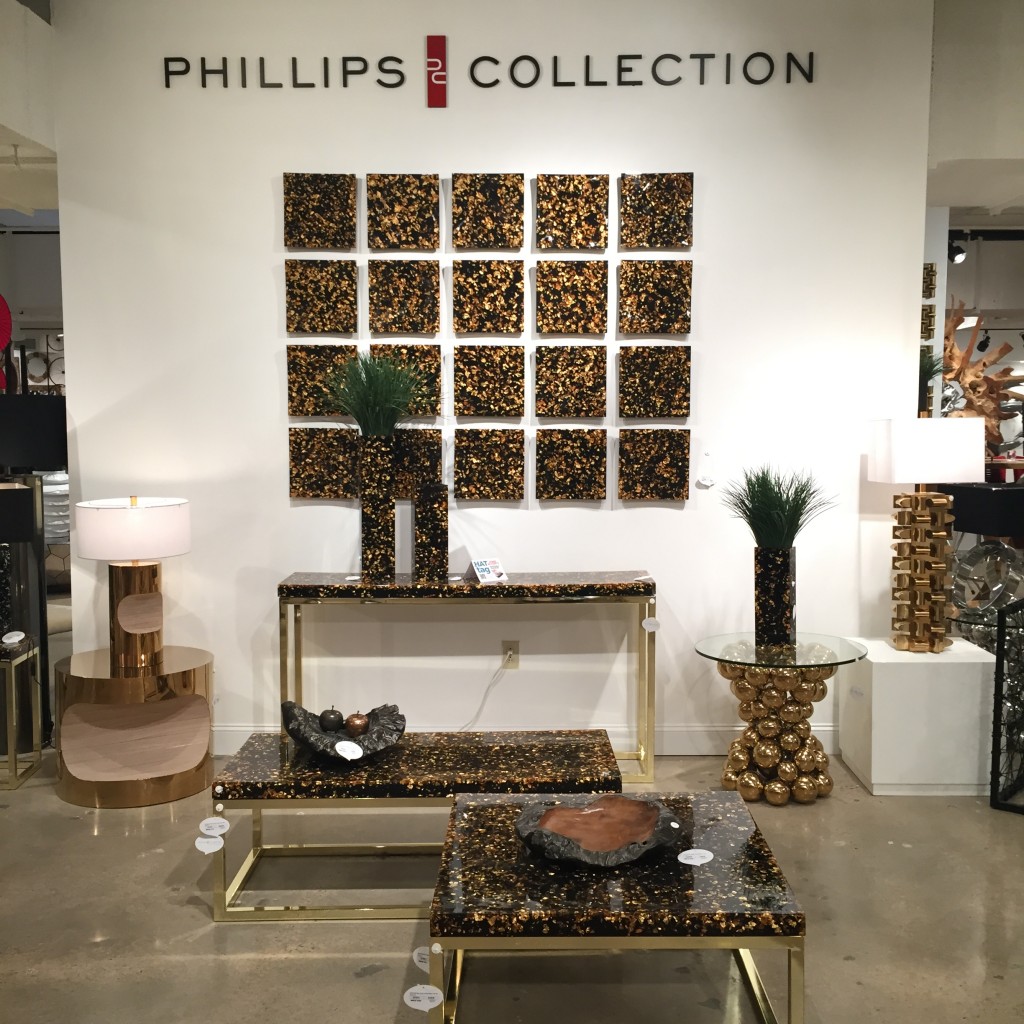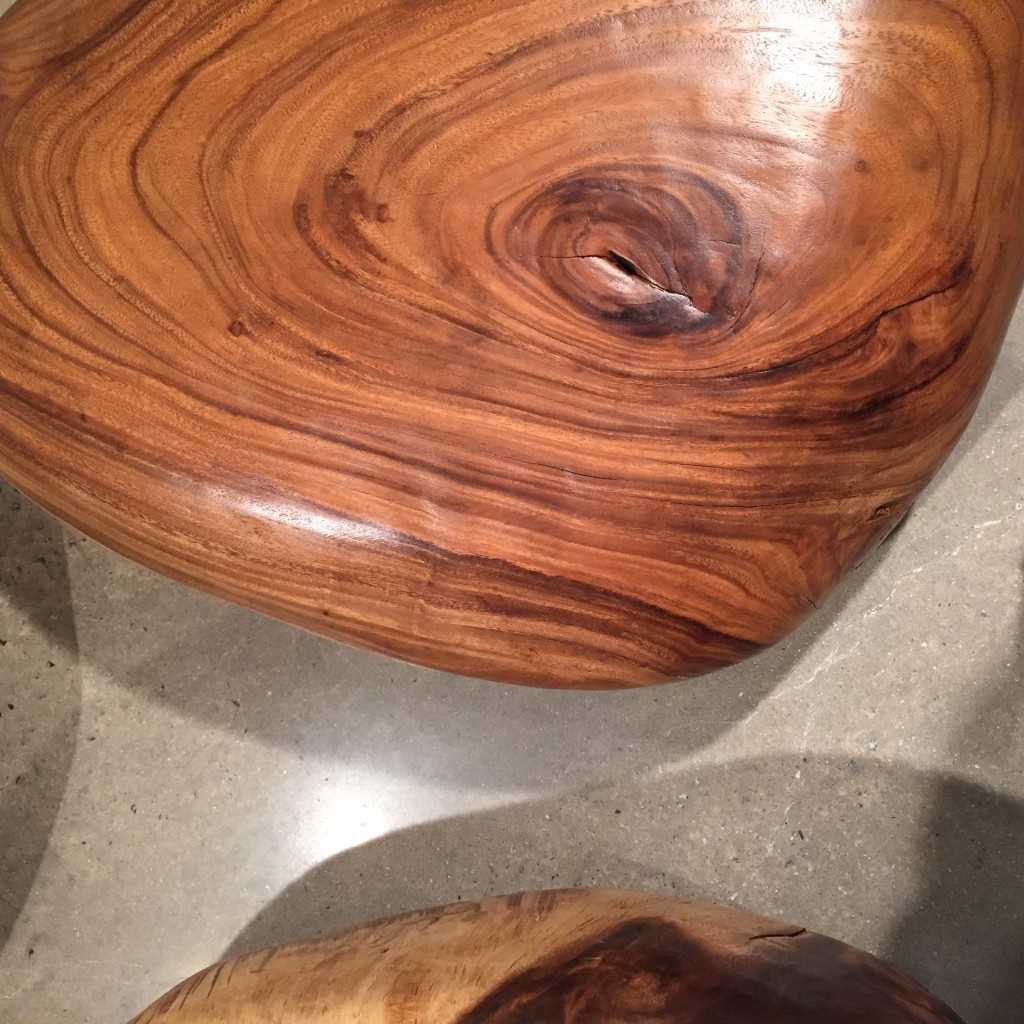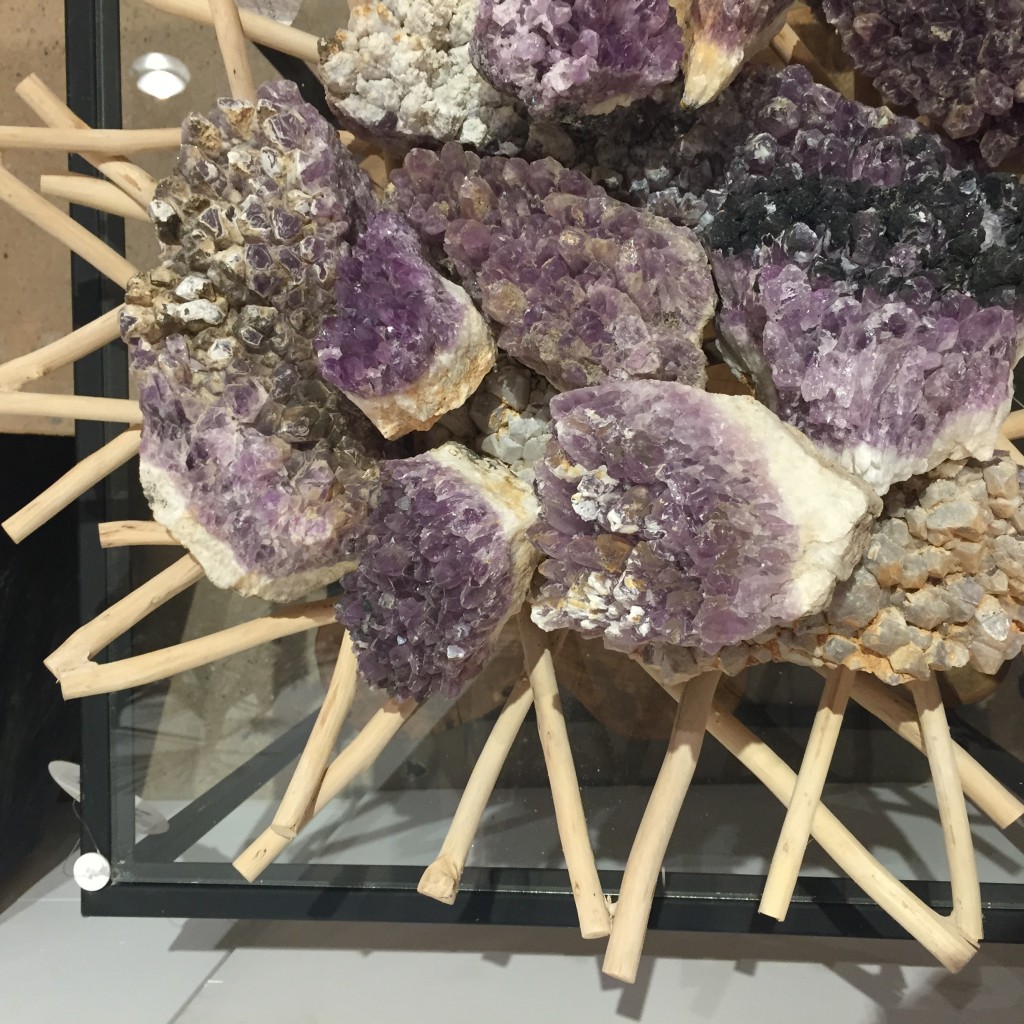 Natural materials paired with metallics were a huge part of what we saw from Phillips Collection.  These were also major trends at market this Spring.  The combination of natural, raw elements and shapes with clean, smooth additions make for a perfect paring when it comes to furniture and accessories. An array of metallic hues like copper, gold and silver were incorporated into their collection. The relationship between the natural shapes, along with the clean lines and metallic colors, makes the furniture more refined and infuses the lines of art with functional furniture.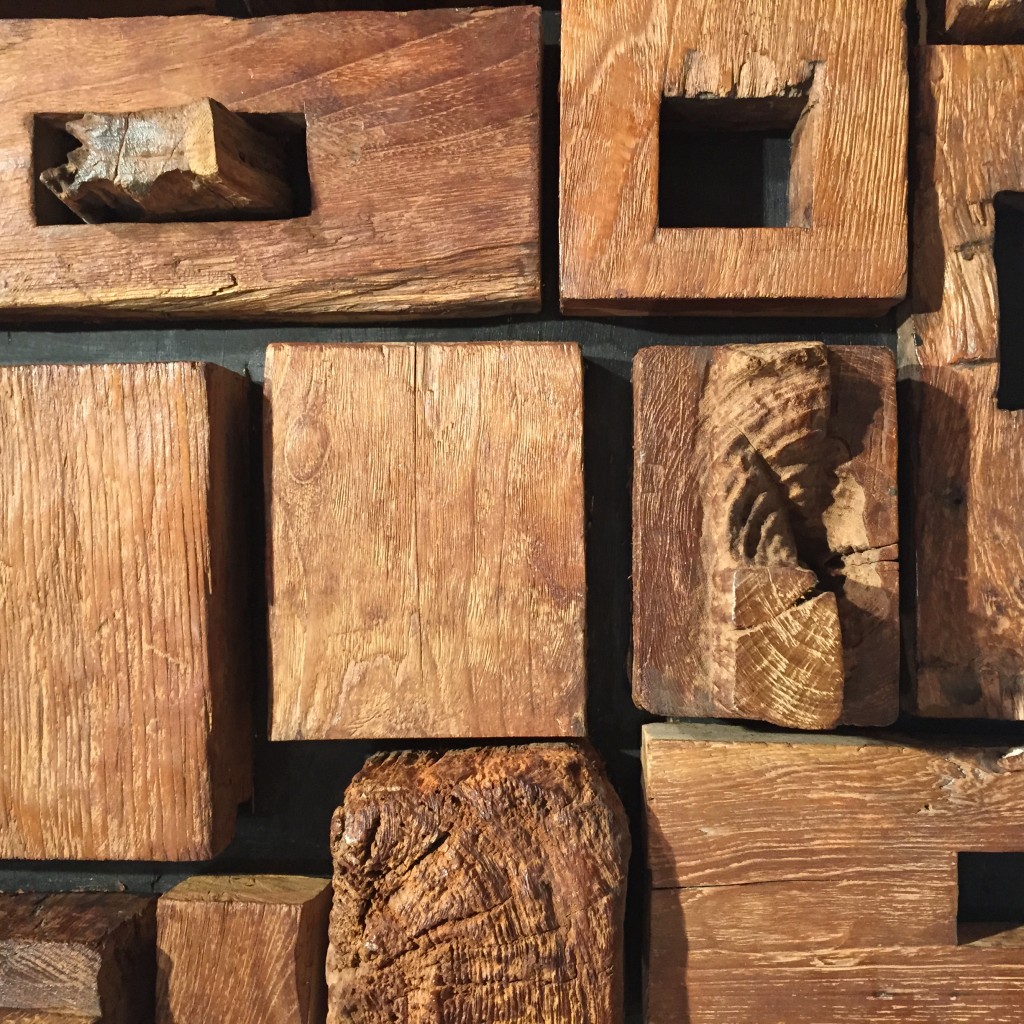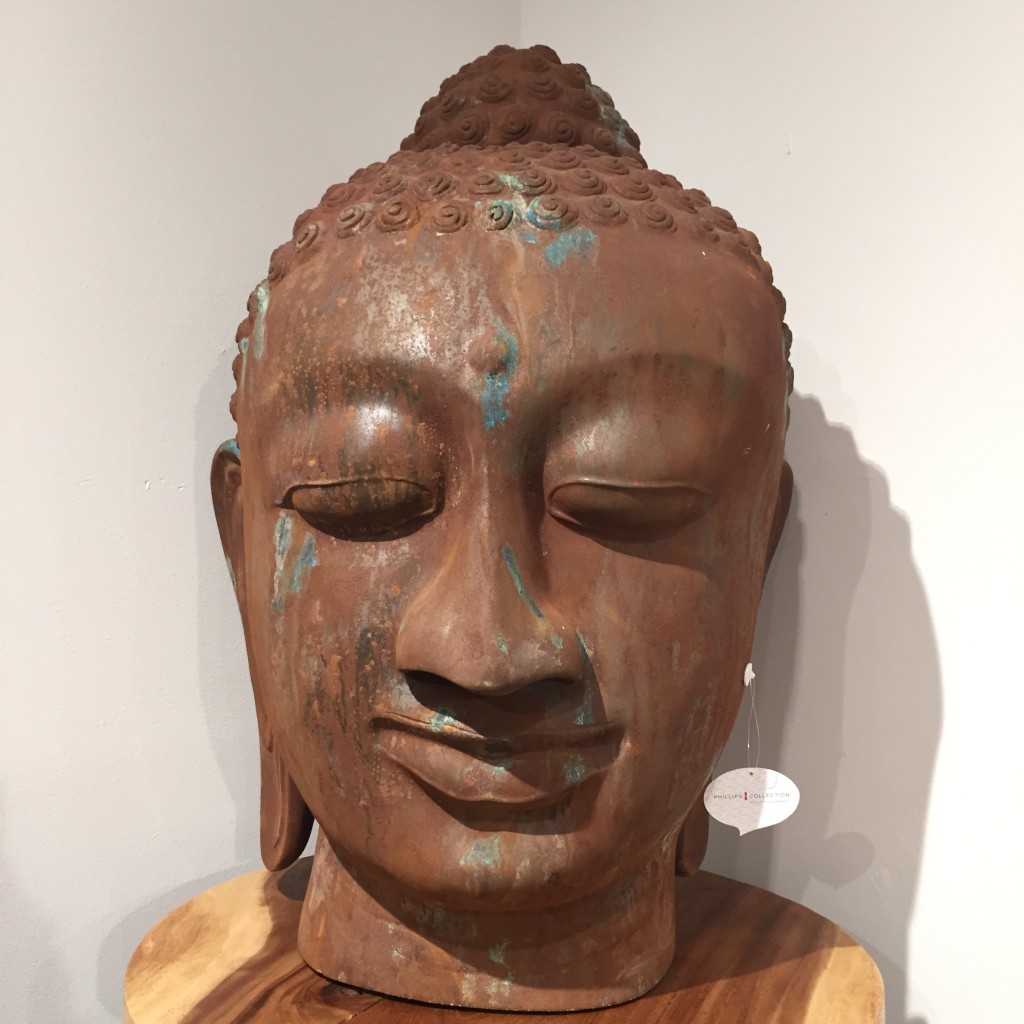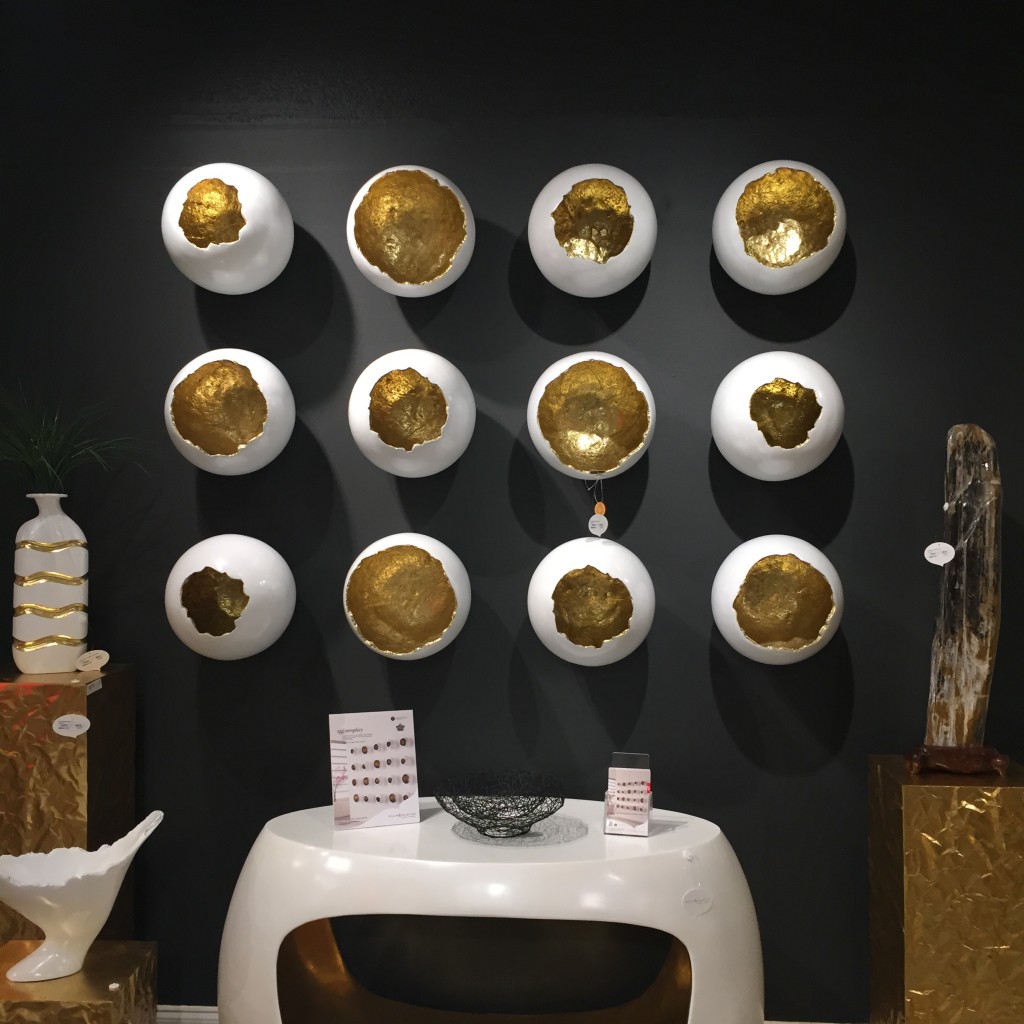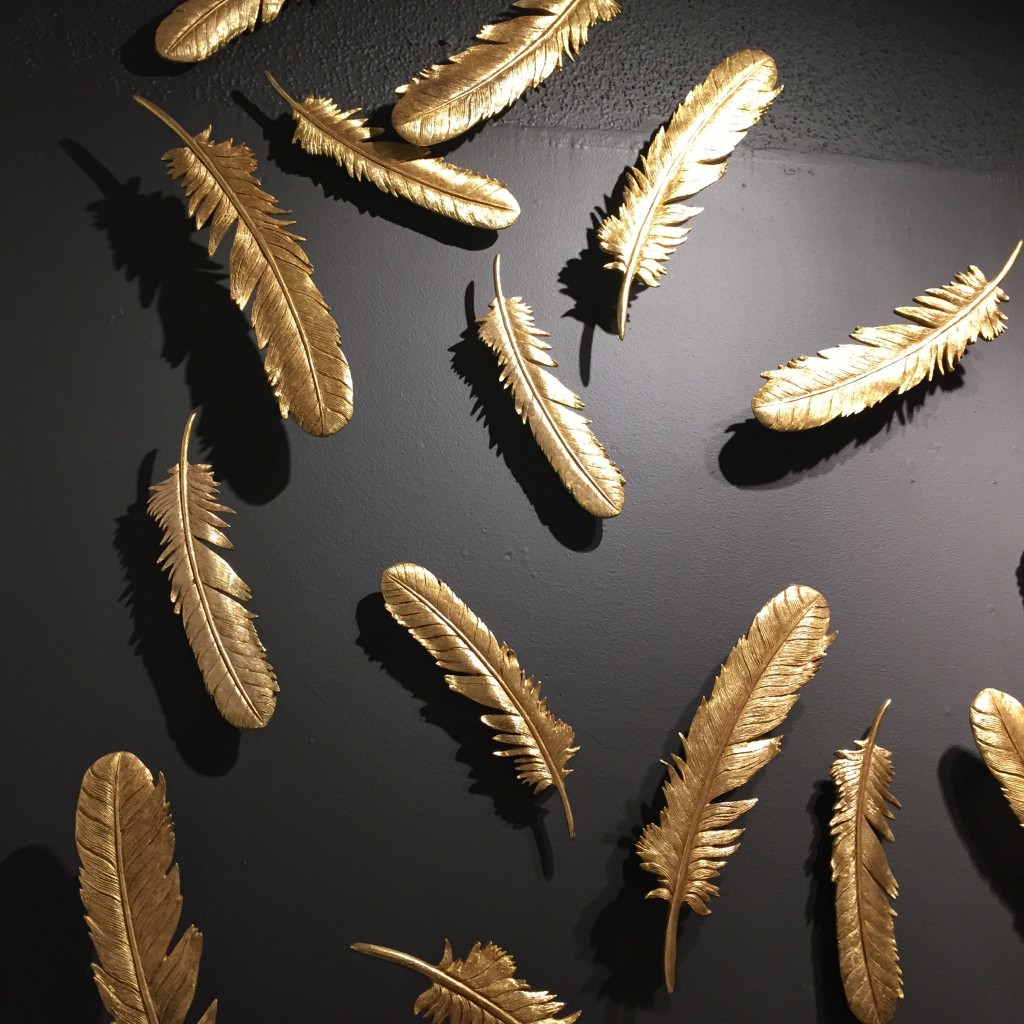 The global trend was also embraced with large sculpture pieces and statement wall art from around the world.  It's always fun to see how they display these dynamic pieces that can stand alone or in a group setting.  As always, they perfectly meshed a global vibe with a twist of modern, using a mix of unique applications of cracked glass, wood, metal and even feathers.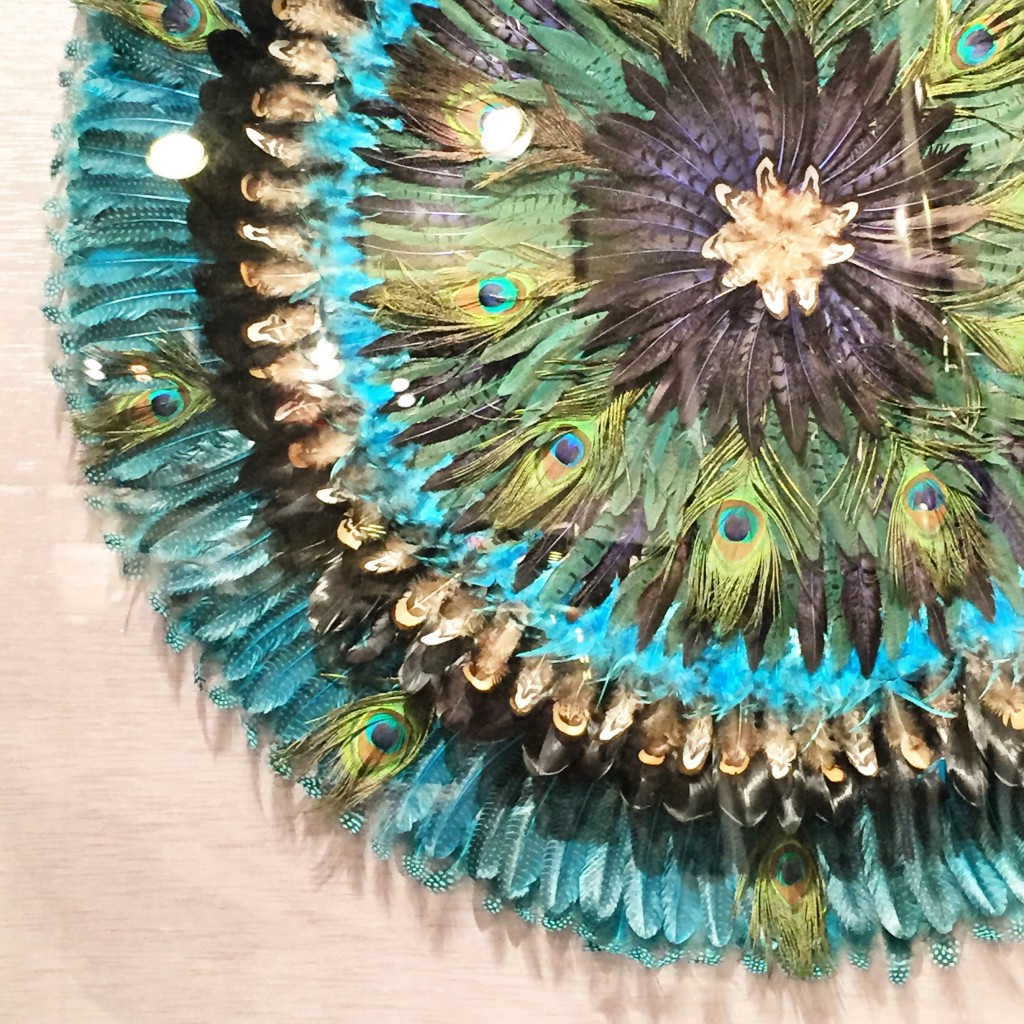 This intricate peacock feather art piece caught my eye from across the room.  Its saturated hues of blues and greens, with pops of rich black were spot on with the color trends this market.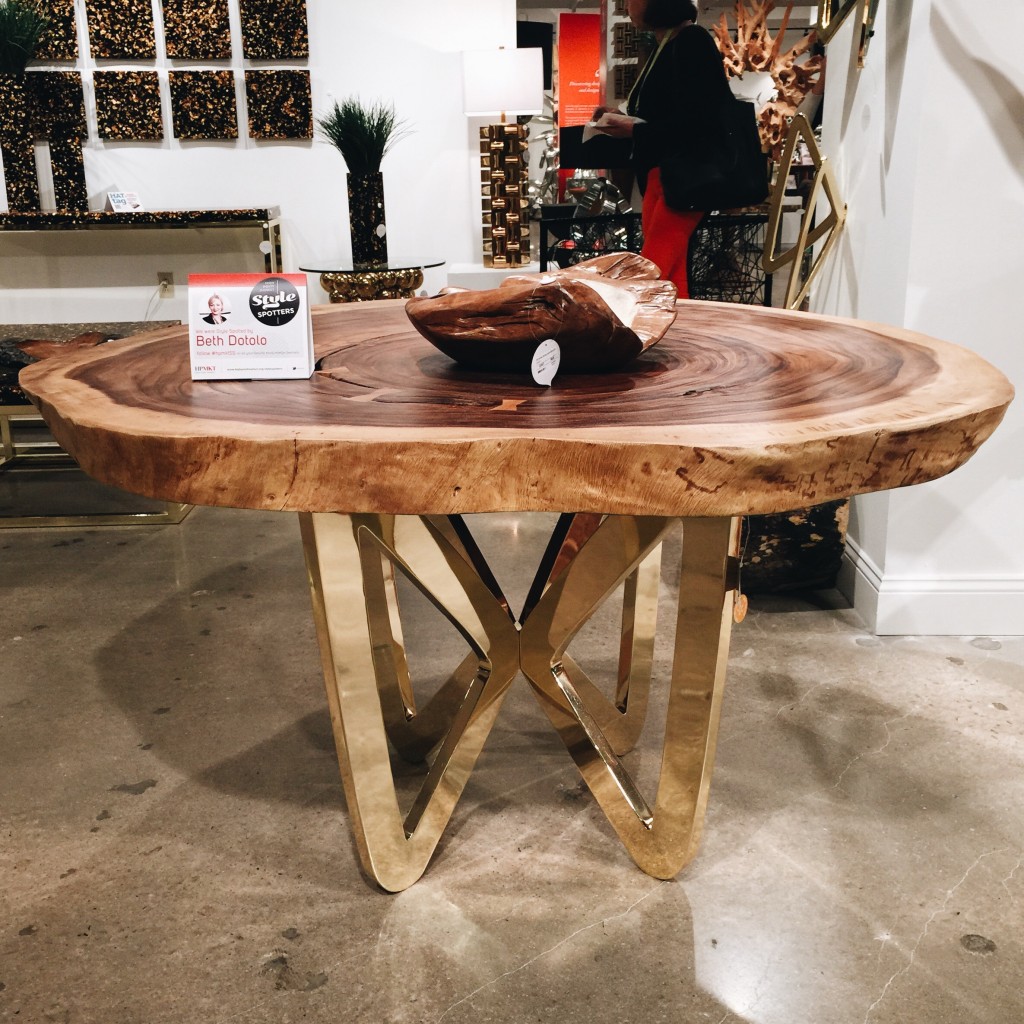 Our very own Beth Dotolo ( a Style Spotter this year) spotted this gorgeous Kissing Butterfly Dining Table this season.  This table is even more stunning in person, and the smaller side table version will be making its way into one of our lucky client's living rooms this summer. Can't wait to get it installed!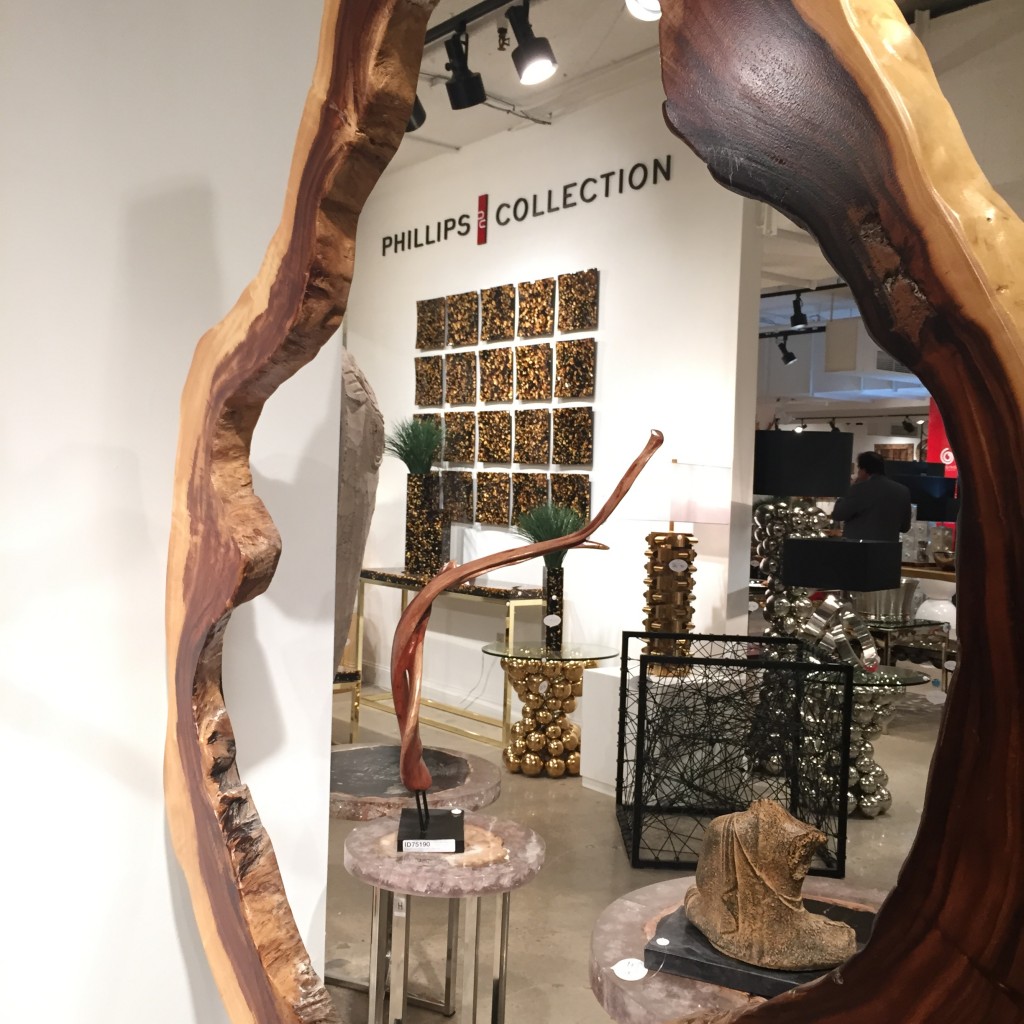 We adore the new additions Philips Collection revealed this season and we look forward to using more of their products on future Pulp Design Studios projects!  We can't wait to see what High Point Market has in store for us this fall!
We were so excited to visit the Phillips Collection showroom and have already begun incorporating our finds into our interior design projects!
A big thanks, again, to Phillips Collection for bringing me to High Point. I couldn't be more pleased to have partnered with a company we love.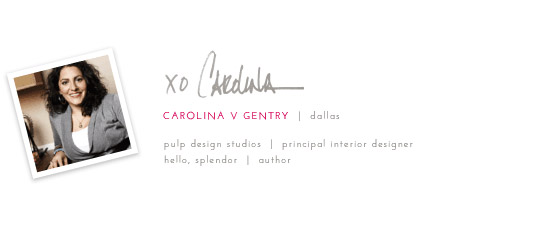 *Sponsored Post*
Credits