9/3/15
Our Top 8 New Products from High Point Market Fall 2015 Product Preview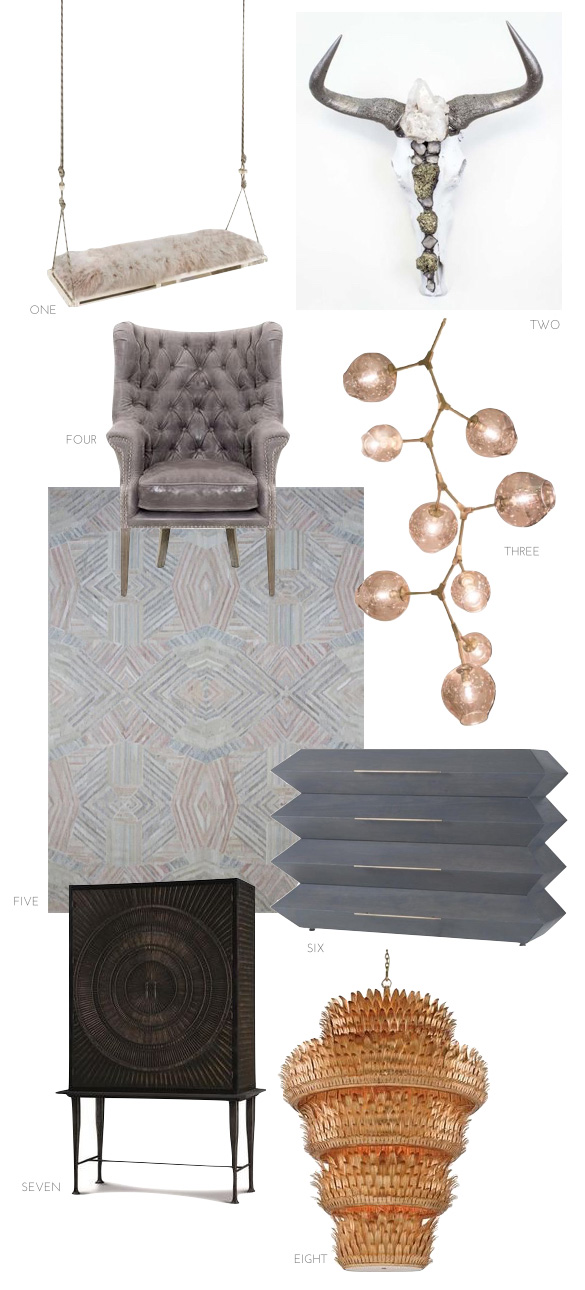 Each Spring & Fall prior to High Point Market, we're asked to peer through oodles of vendor submissions to select our favorite new products to be debuted at market! This year there were over 600 submissions to sift through It's getting us incredibly excited for High Point Market next fall.
These are our top curated picks (Gorgeous, right!?), which we debuted in yesterday's trending #hpmkt Twitter chat. You can expect to see more of these amazing products in coming projects and at this Fall's market! Check out all the top curated selections from us, along with the entire team of talented designers who also participated, on High Point Market's Pinterest board.
We're also excited as Beth resumes her Style Spotting role! This fall, Crypton Home is the Official Fall 2015 Style Spotter Sponsor. We loved hearing the news of their involvement since we've been using Crypton fabrics on our projects for years. Family, pets, and daily life is so important to our clients, so this is a perfect fit for us… Follow their official hashtag: #HPmktCoveredInCryptonHome
We can't wait to head to High Point next month… Stay tuned for even more stunning style!

Credits